I met Megan and Jordan for a coffee back in September to talk about their wedding photography. We sat at a tiny Starbucks table and chatted away about how they met, their lives, and their beautiful wedding plans. When I arrived home after the meeting, my husband asked how it went. I honestly remember looking at him and saying in my whiniest voice "I reallllly hope they book with me!" This is legit. They are that awesome. Megan is so kind and absolutely beautiful (honestly… who wouldn't want to photograph her). Jordan laughed at all my stupid jokes and you could tell right away how truly he loves Megan. They are a fabulous pair and when Megan emailed to say they would love to have me photograph their wedding I did a little happy dance. They are one of those couples that give you the warm and fuzzes and there is nothing more fun than photographing wonderful people who are in love!
Their engagement shoot really sealed the deal for me. As if I wasn't already pumped for their July wedding, we had such a blast at their downtown winter engagement session! It was a chilly afternoon, but we took a break part way through to warm up with some hot drinks at Second Cup. Jordan even fought his way through the crowds to get us our drinks and only dropped one of them (haha… just teasing you Jordan).
Enjoy a few of my favorites from the session and start getting excited for the fabulousness that will be their wedding this summer!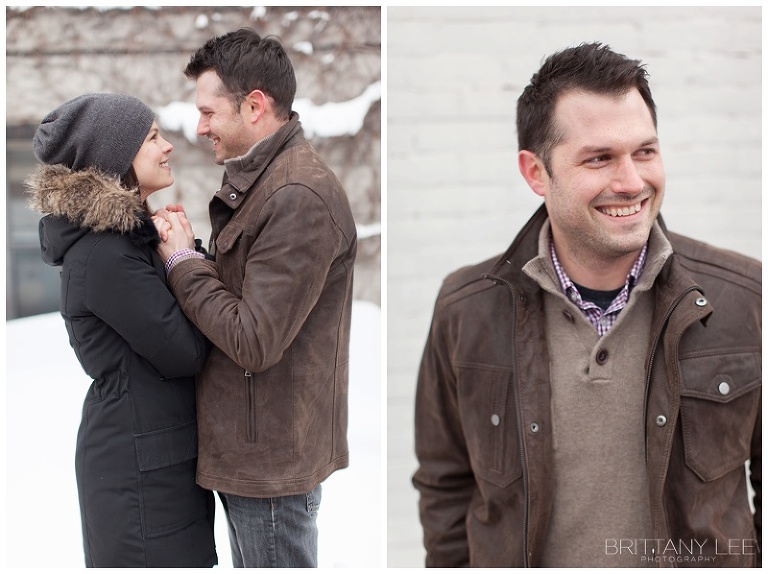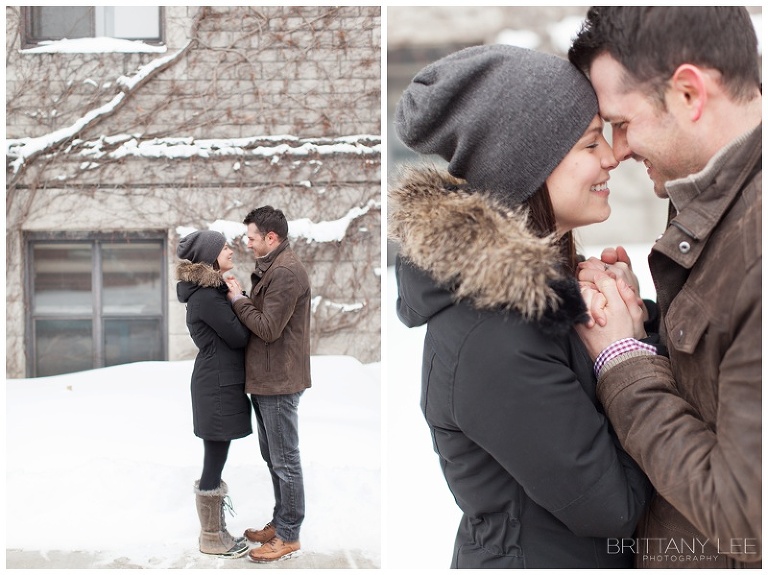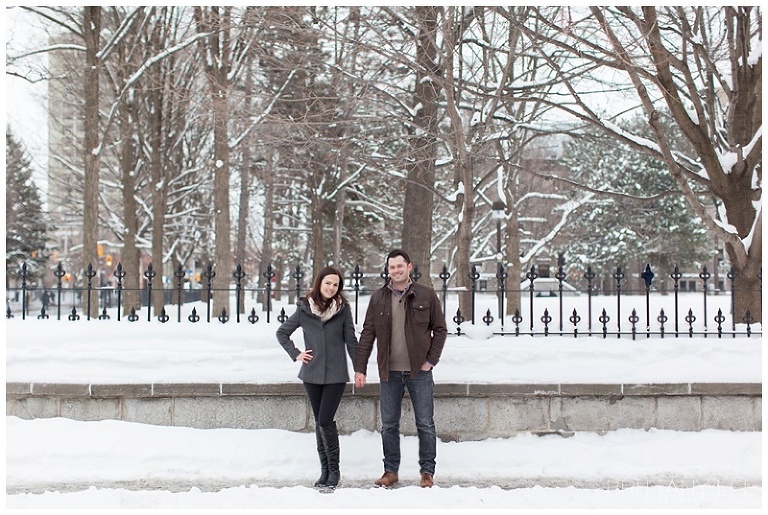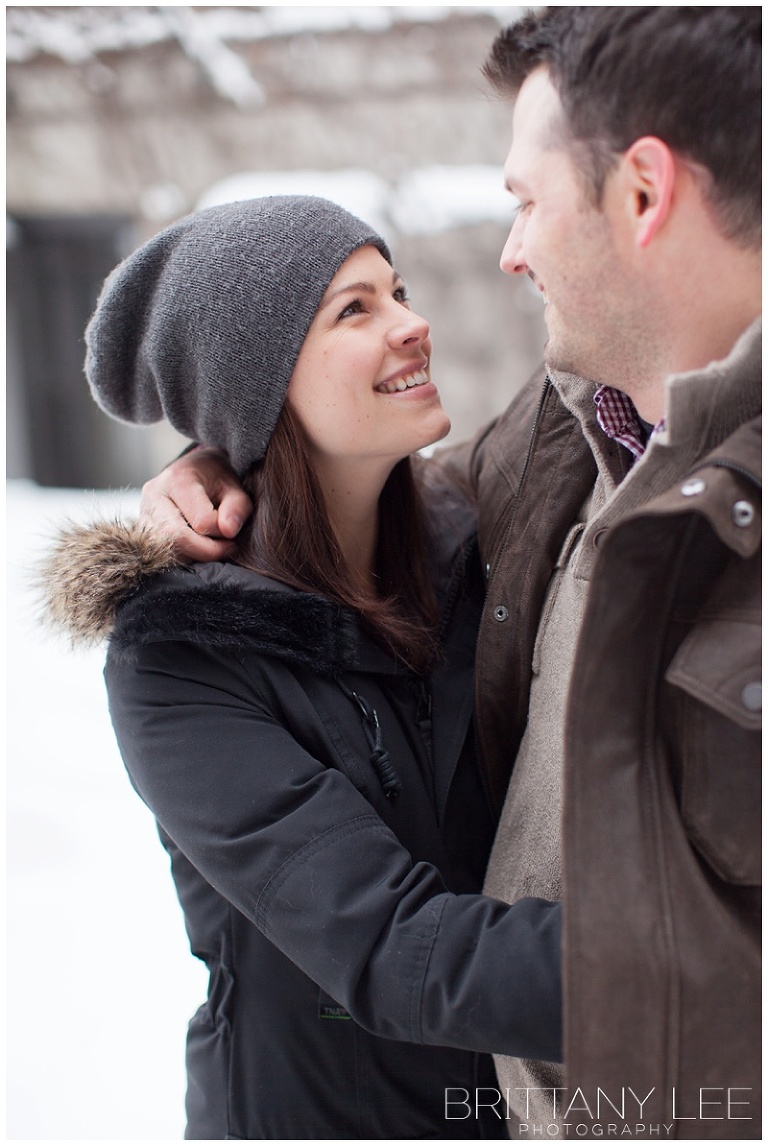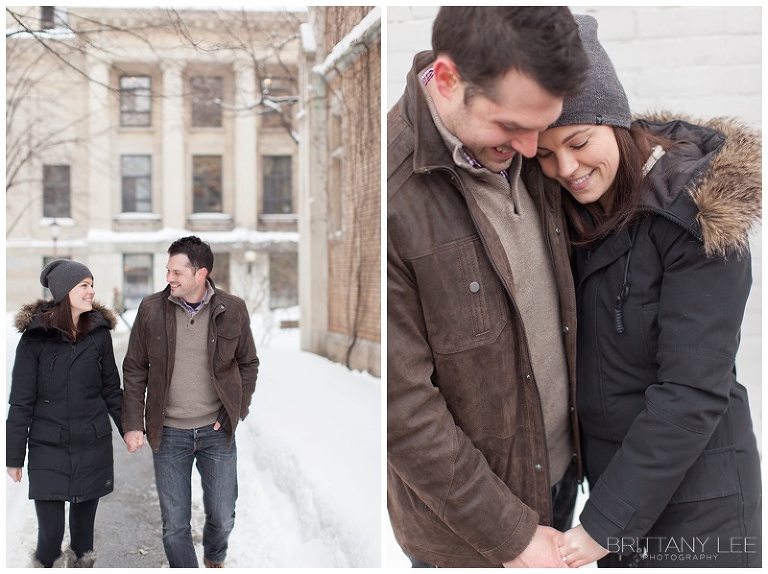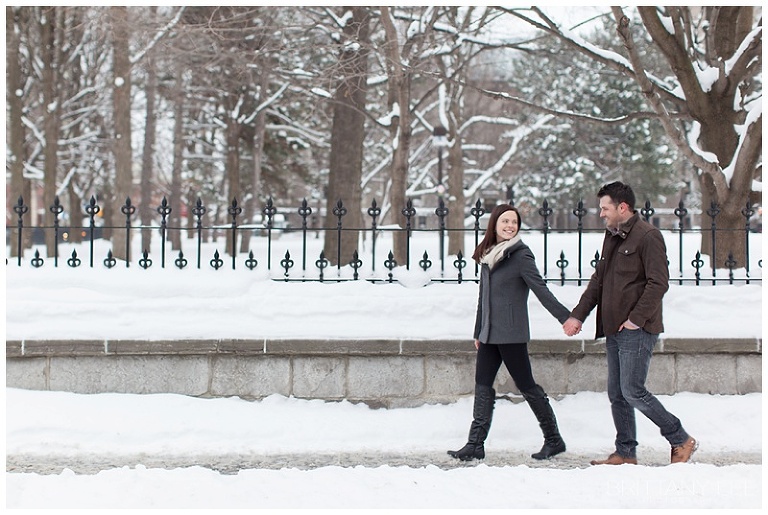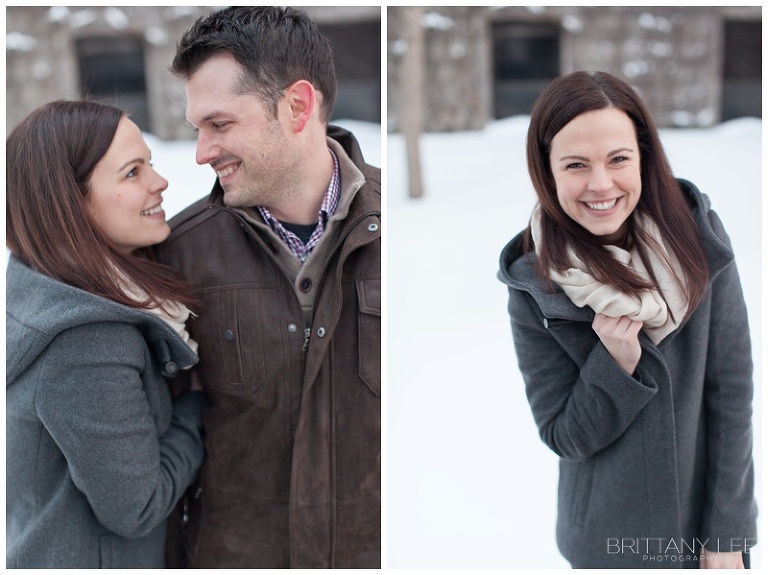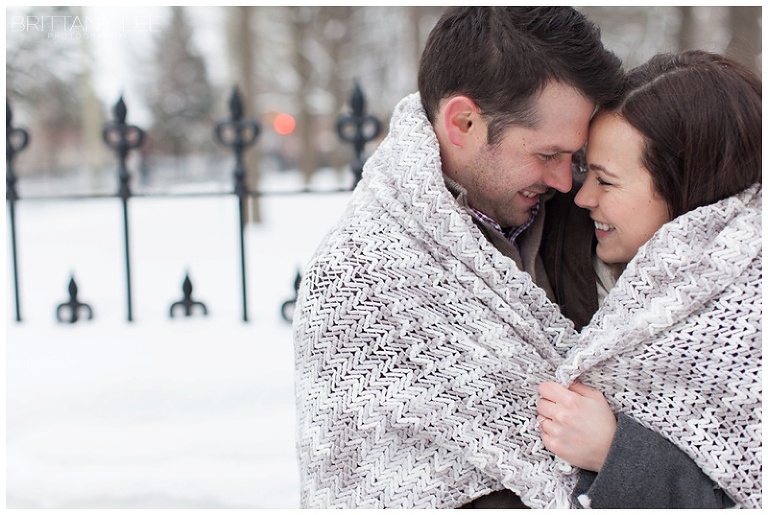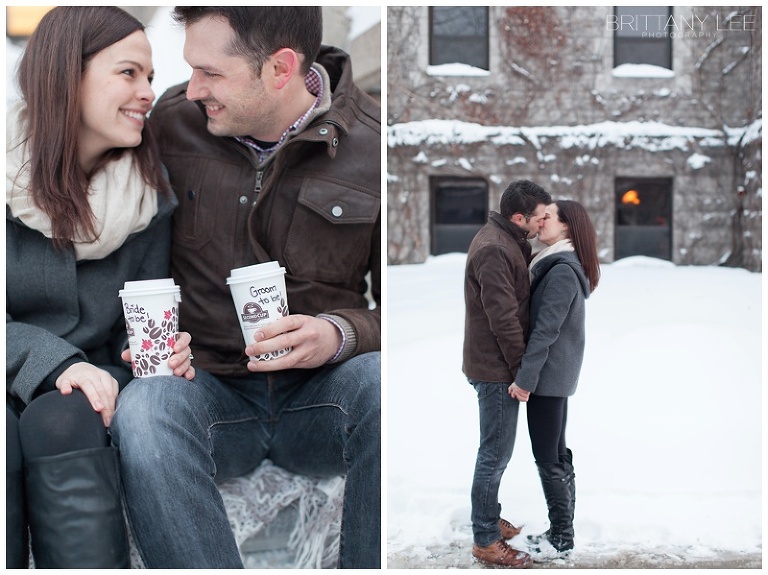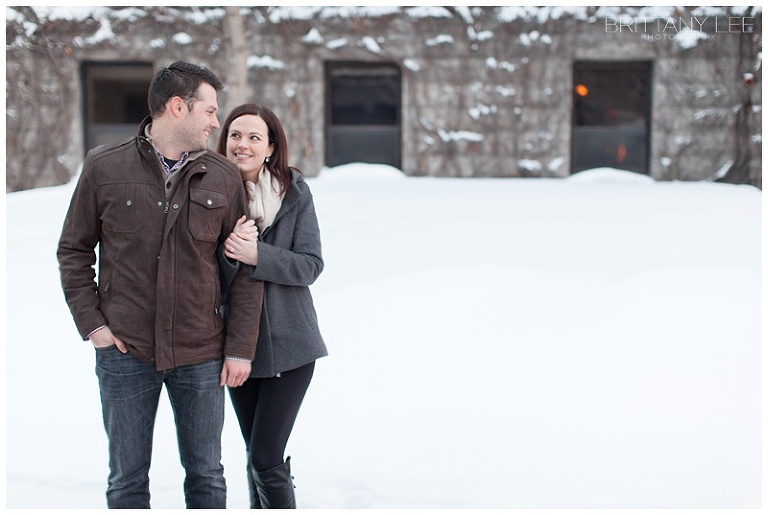 xo Brittany