Sometimes small spaces can be hardest to dress up. My main floor is open concept with a dining area, kitchen and living room. The dining area is not huge so it took us some time after we moved in to really figure out how to spruce it up. When we first moved in we had a round bar height 4 person table. It was small and fit the space well, but it wasn't really our style. When we decided we want to refinish a new dining set I got really excited and right away sold our bar table on kijiji. The only issue was we were not done the new set yet… and by 'done' I mean we had not even found the new set we wanted to refinish. So, we ate dinner at our coffee table for about 4 months. It was a BIG project but we were happy with the results. The end result is actually not a matcing set. We first bought the table and its matching 6 chairs, but  I hated the chairs, so I sold them to someone else and found 4 other chairs that I loved. Since 4 chairs were not enough I kept searching until I found a set of 3 chairs that fit in well and had a similar character. Once the top was sanded down and stained, we painted all the chairs and reupholstered them with a darling new fabric (the pattern is actually old maps of European cities – tres cool!).
Side bar: My friend's constantly make fun of my kijiji skills. I am a master of finding awesome deals and great pieces of furniture.
Once we had the table all of the other pieces started to fall into place. We found the old buffet on kijiji and made it a runner that matched the chair cushions. My favorite elements are the pendant light and the yellow antelope. I take my time when deciding on big decor elements, but once I find the perfect thing I am so happy I waited!
For anyone who can't already tell, I absolutely love turquoise (or robins egg, teal, mint, sea foam, etc). It took some convincing for the husband to agree to the wall colour but it is glorious! The yellow accents just pop with the turquoise wall. As you will see the colour continues around the main floor and into the living room as well – what can I say…. I like what I like.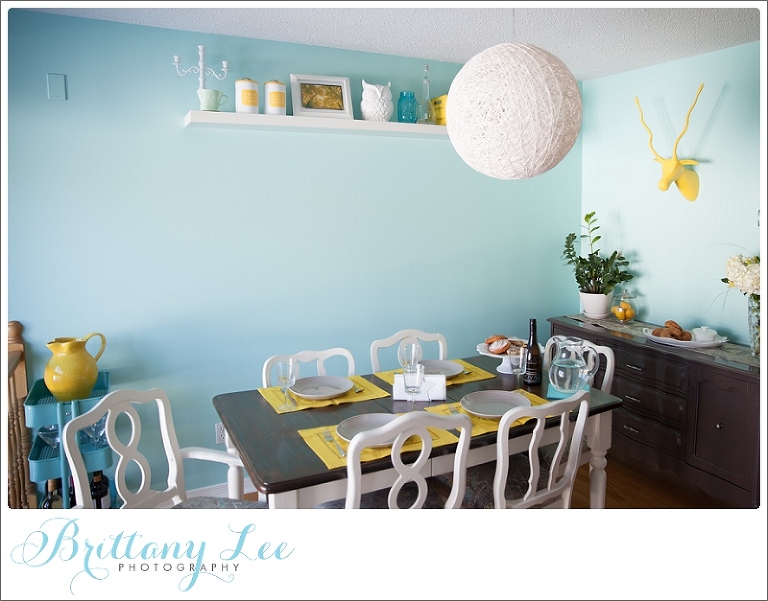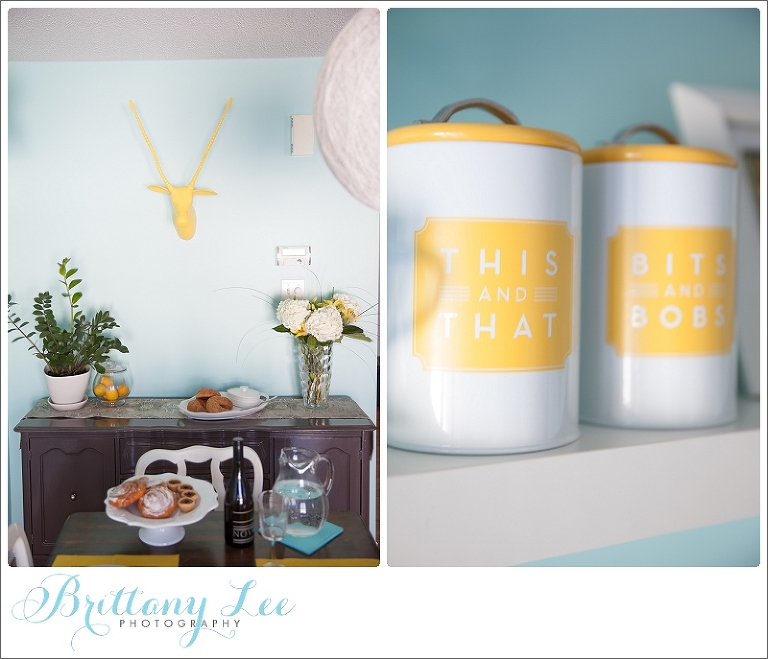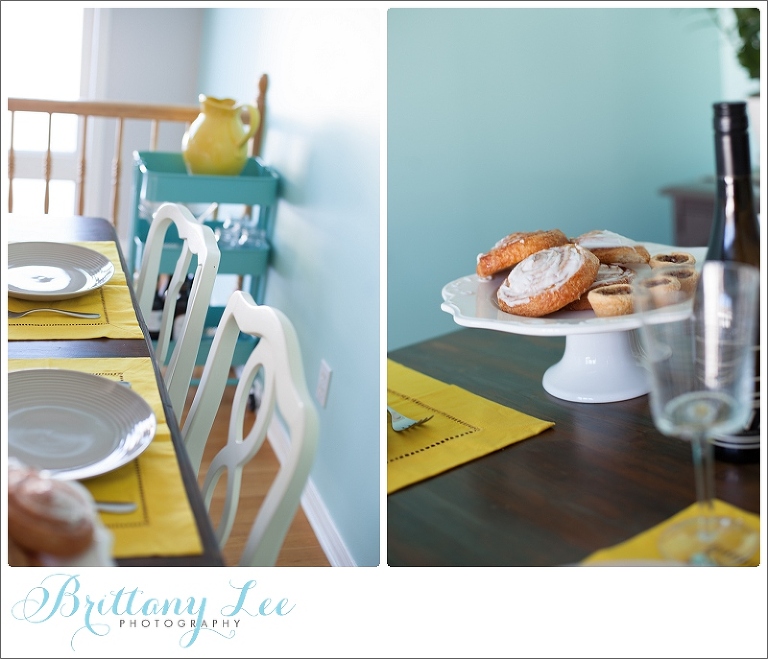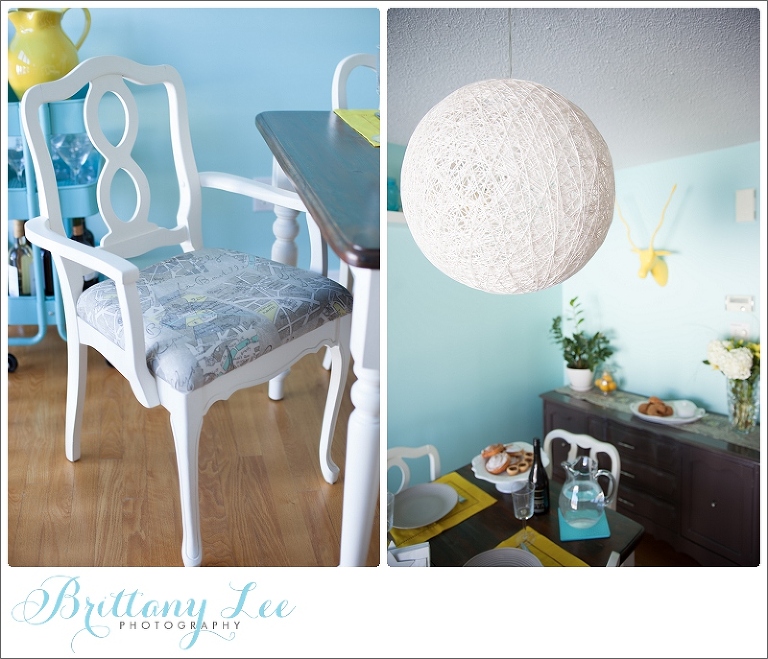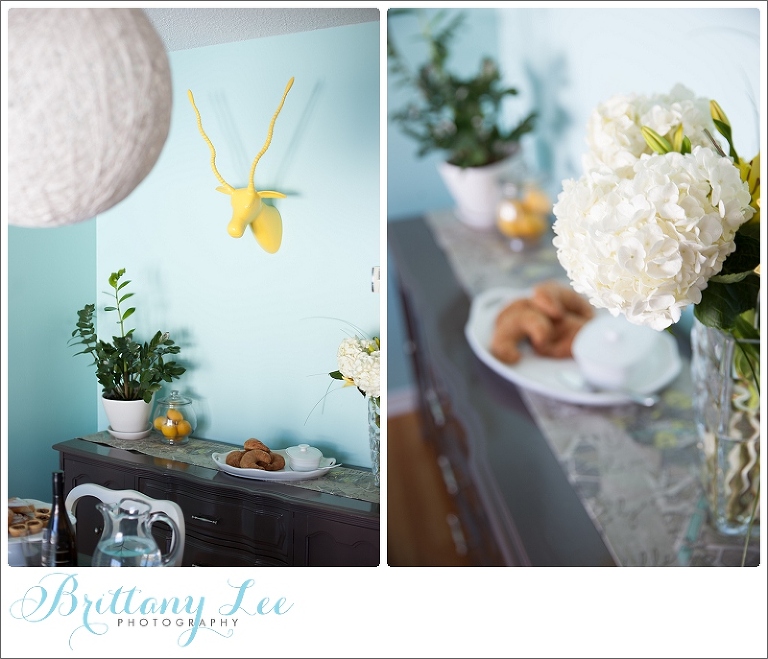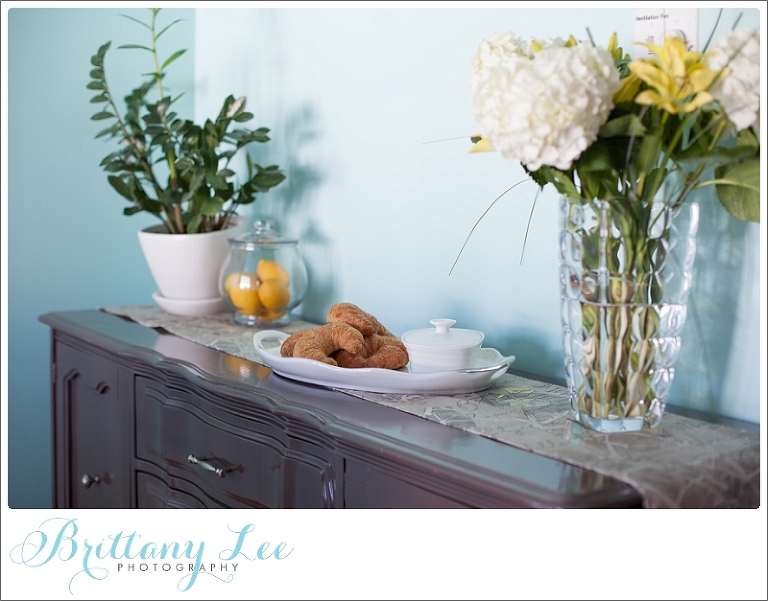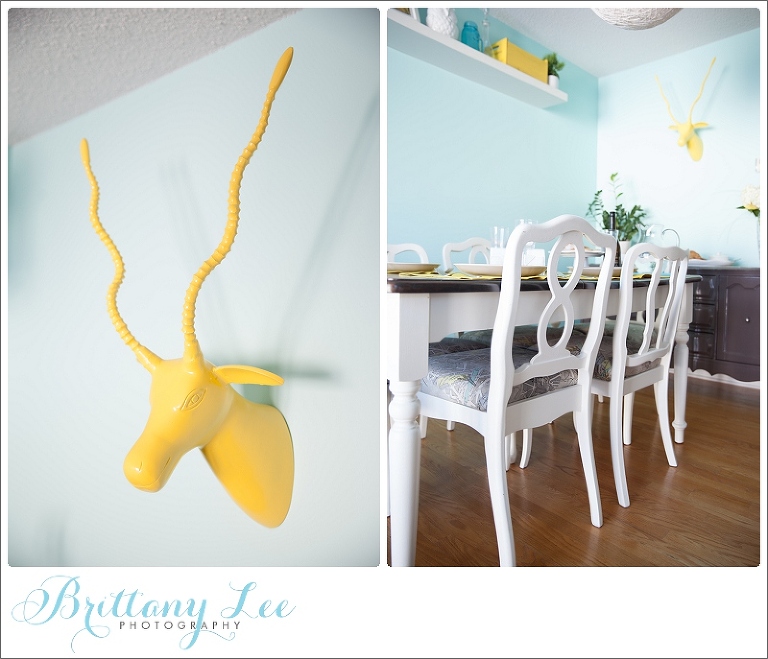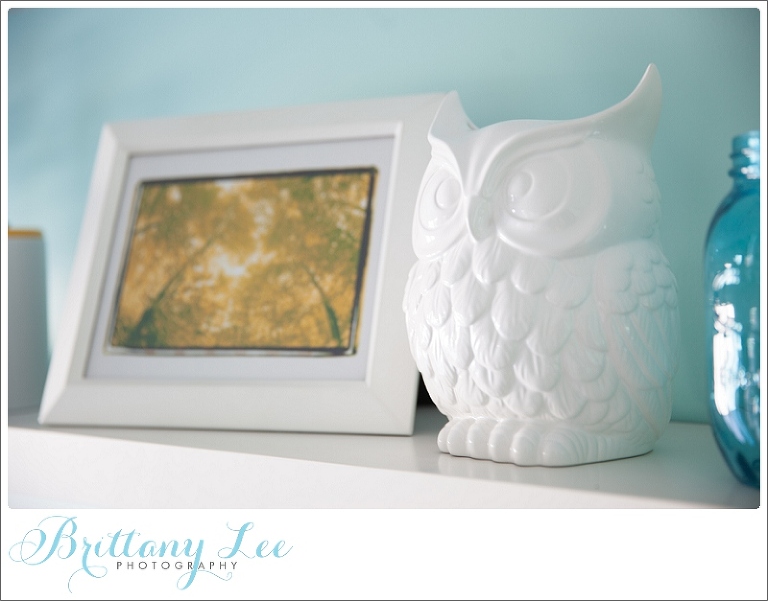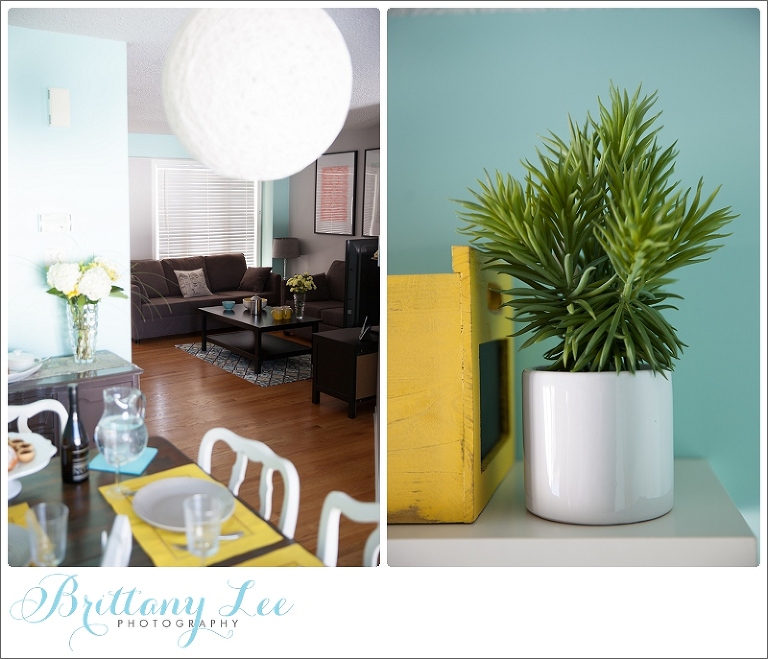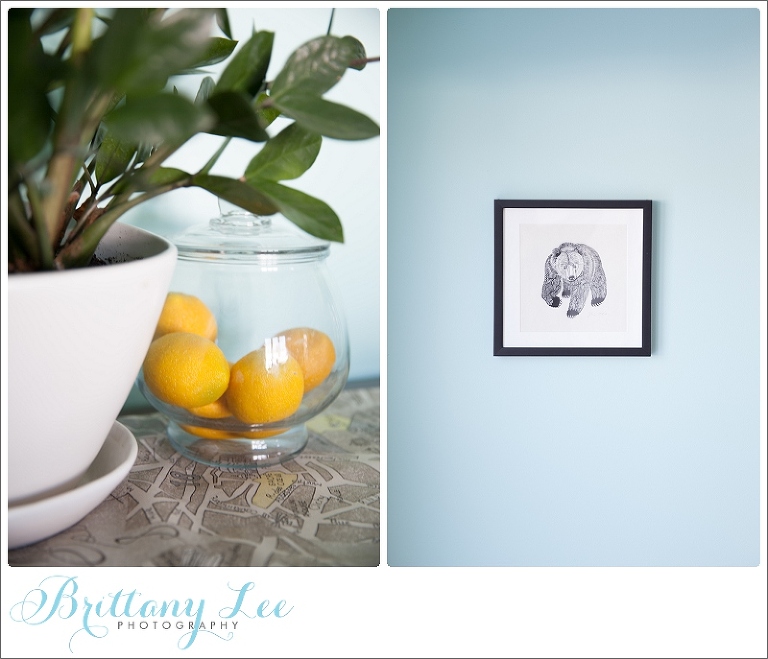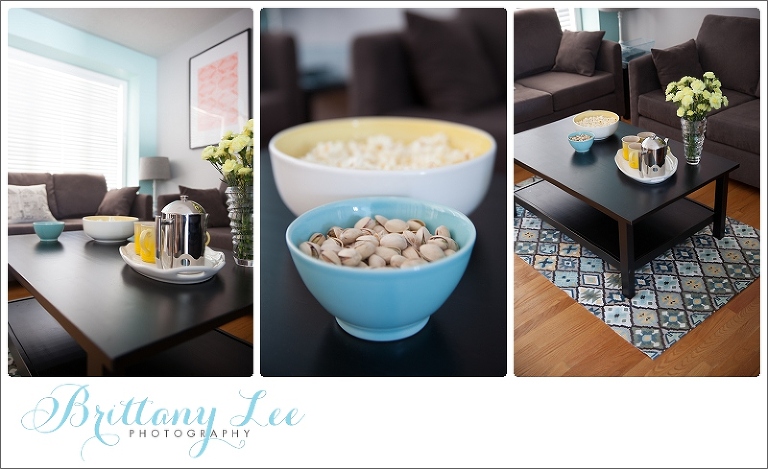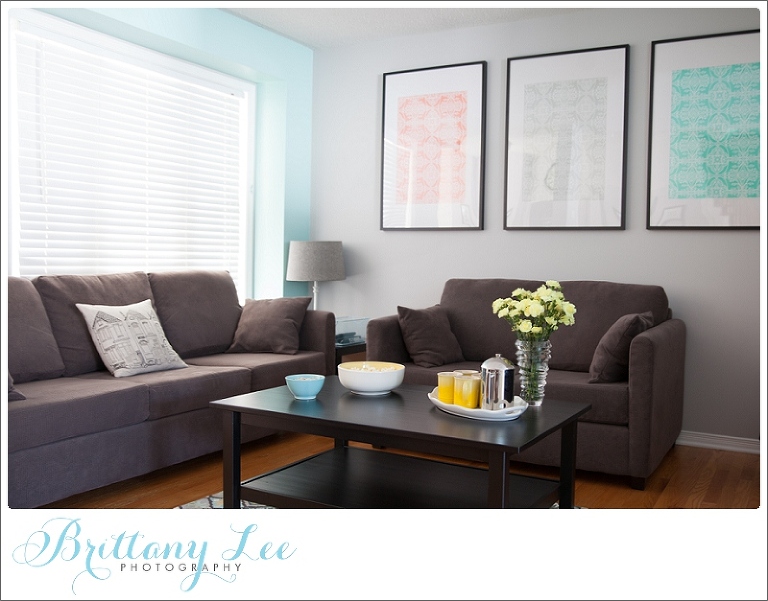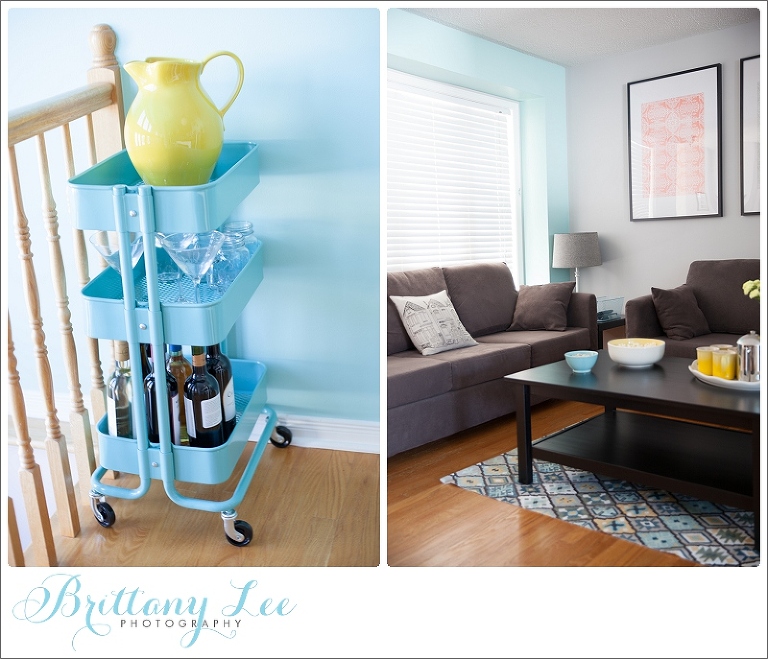 And since the world is a better place when there are before and after pictures… here are a few photos with the old owners colours and décor.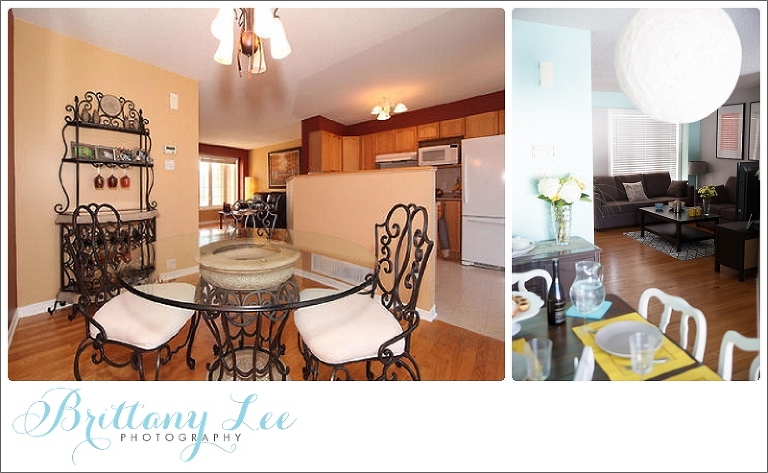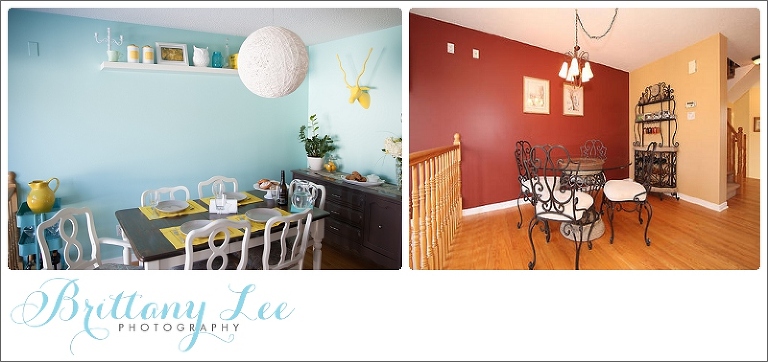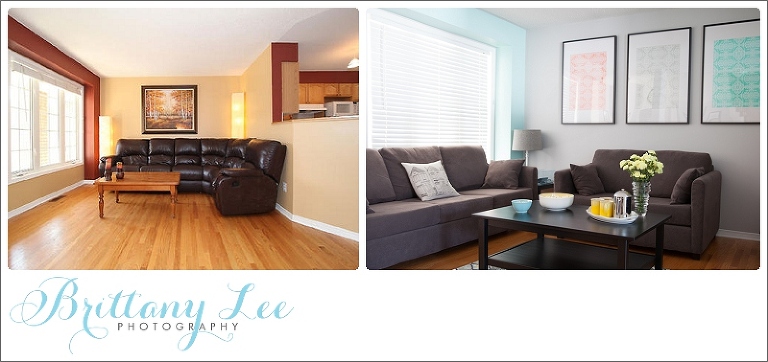 Side note: Turquoise is not an easy word to spell. I think I spelled it like 4 different ways in this post. Oh well… I tried my best.
xoxo B