Choosing pictures for this blog post was not an easy task – so prepare yourself for a very long post!
Jill and Luc were one of the first full weddings I booked when I started my business. I adored them from the minute I met them and I was so honoured when they chose me to be their photographer. We did their engagement session back in the winter and by the time their wedding day arrived it felt like I had known them forever.
They are just the most lovely and caring couple, and now having heard all of their loved ones speeches I know that I am not the only one with that opinion. Everyone spoke about not only their endless love for each other, but about their genuine concern and care for others. Thy really are all that and a bag of chips!
Here are some of my favorites from Jill and Luc's big day!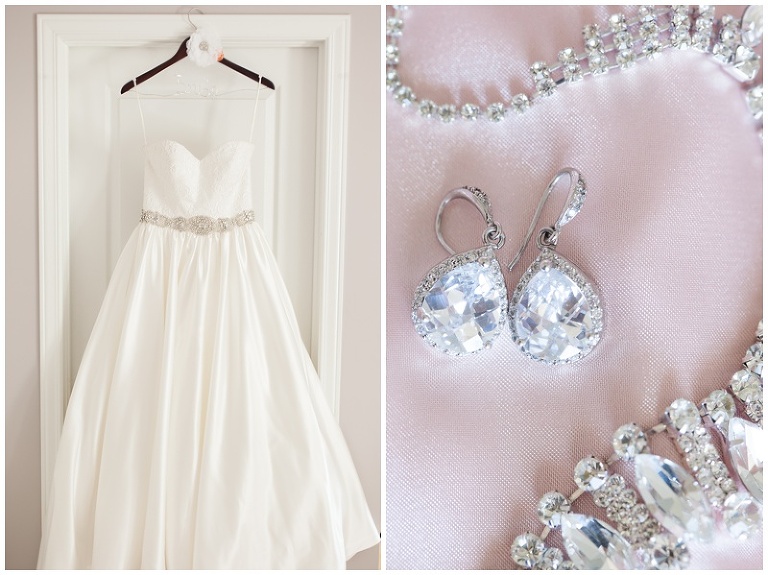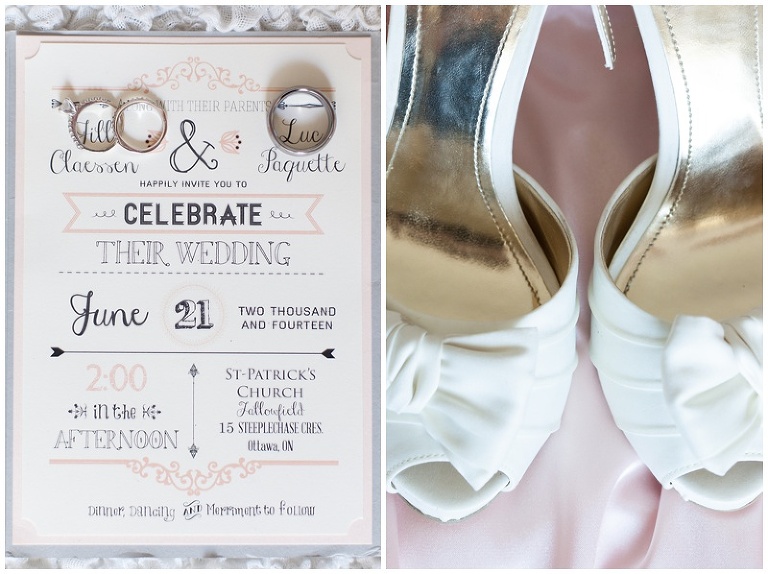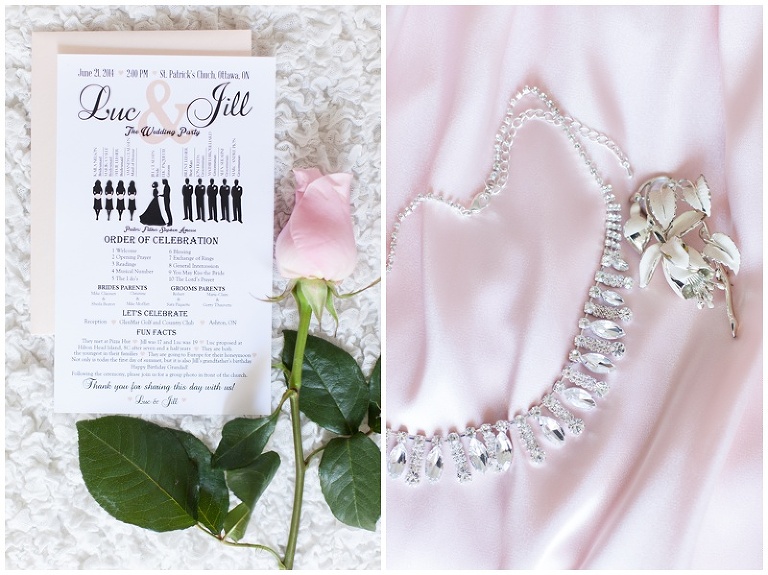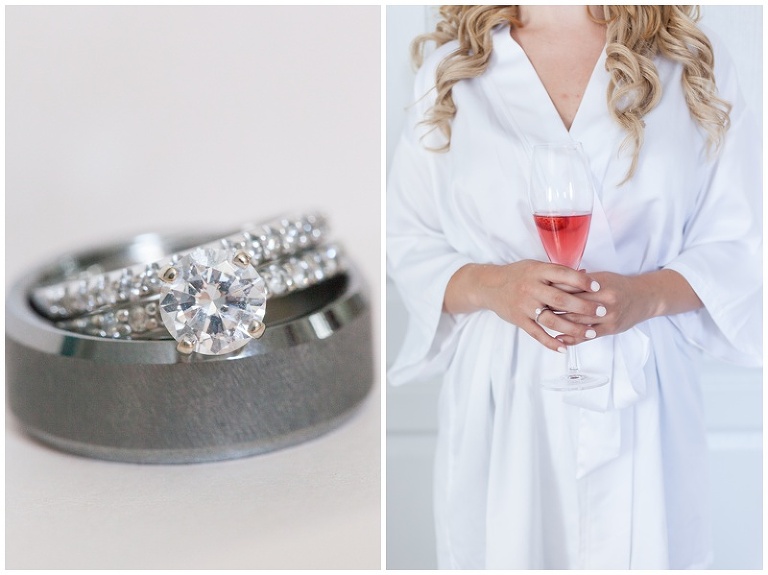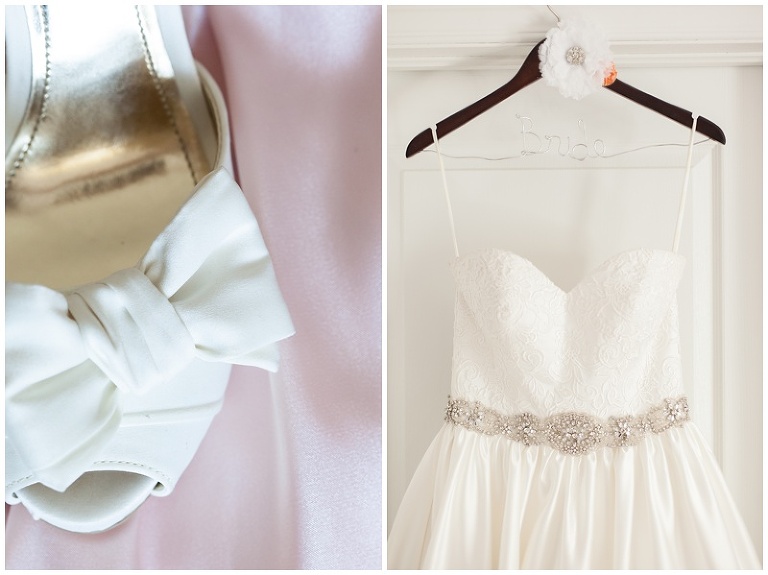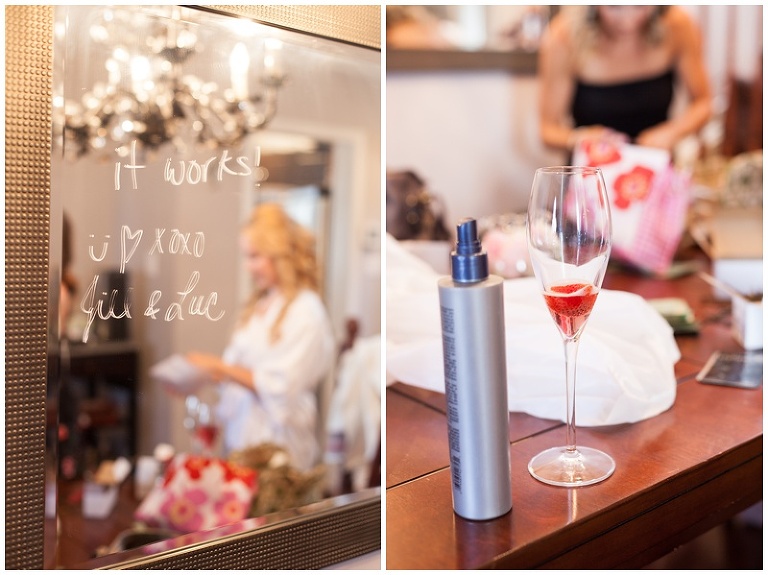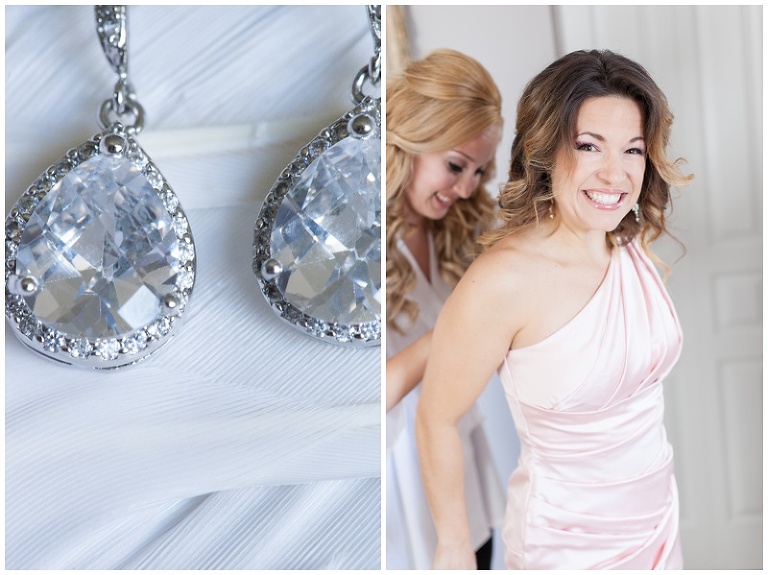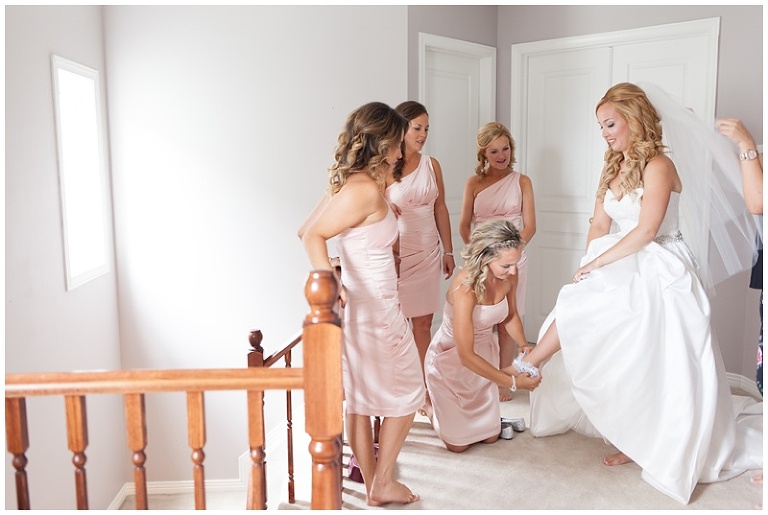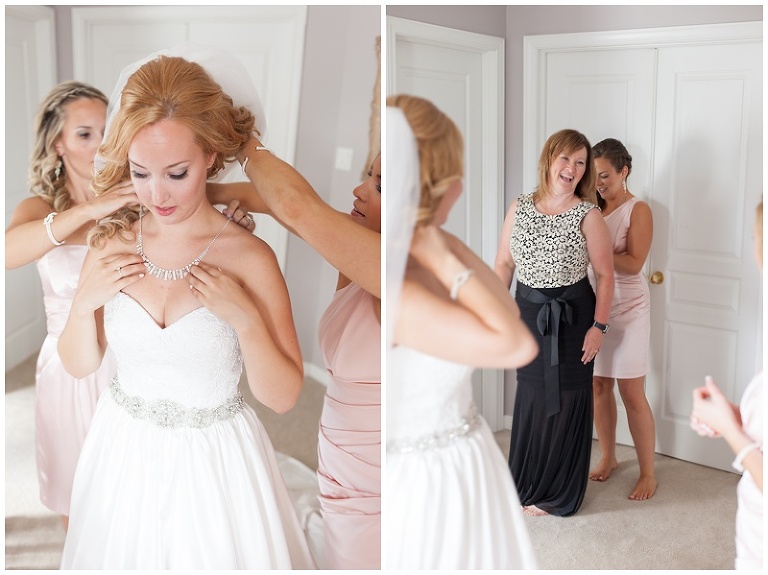 Luc did a very good job picking out a few wedding day gifts for his bride. Jill was completely smitten by these stunning knot earrings he gave her and he even remembered a bottle of her favourite Chanel perfume. I think he may be a keeper!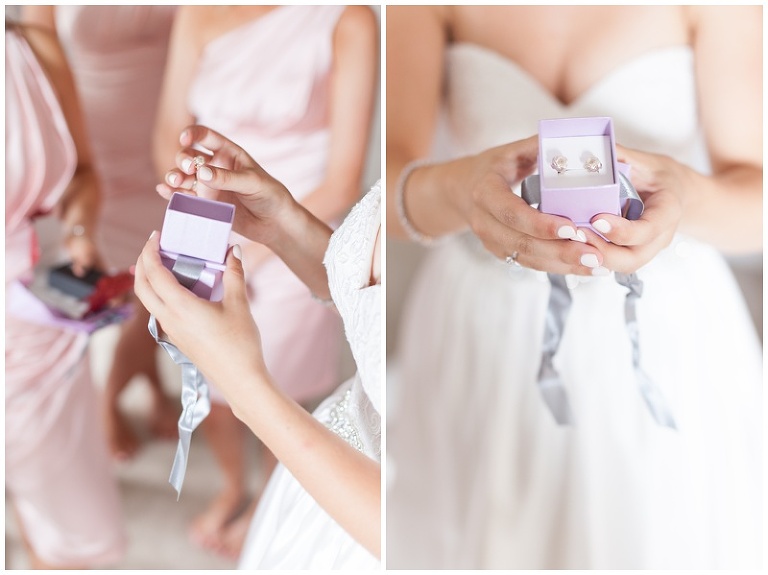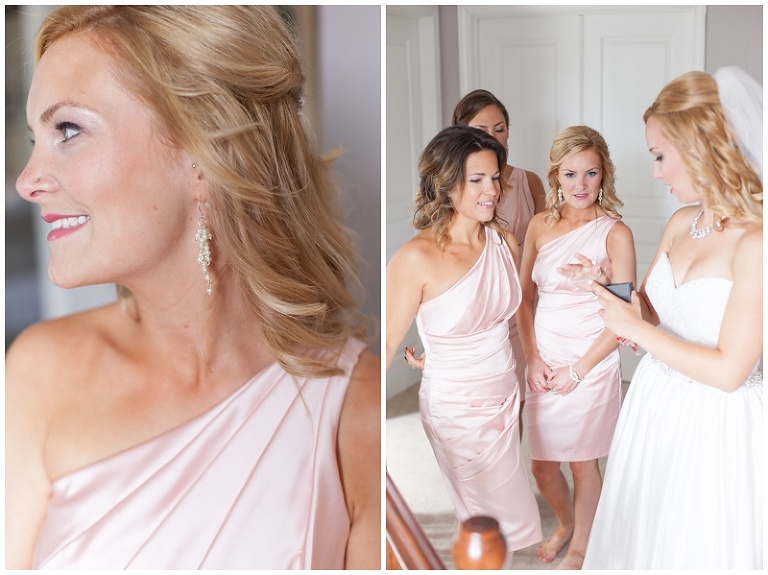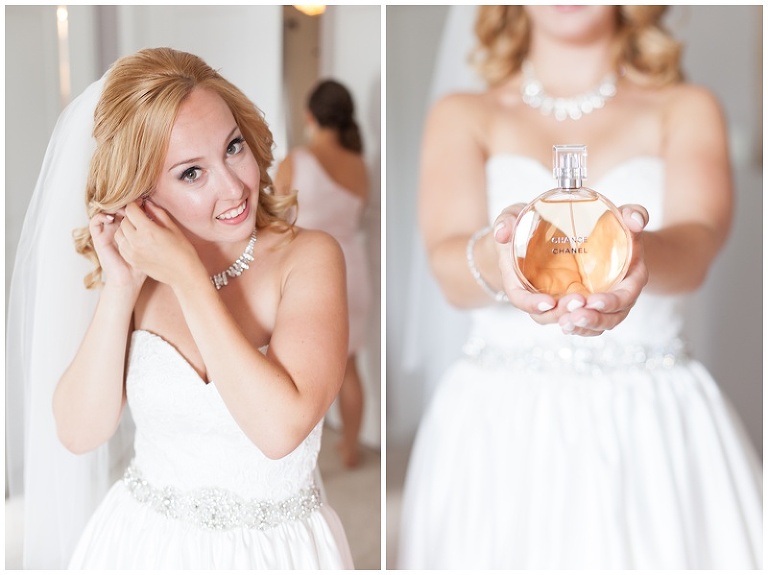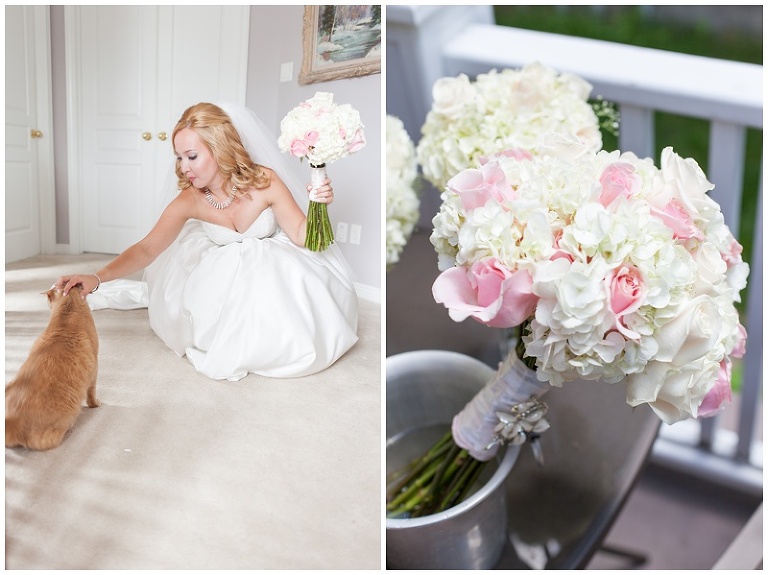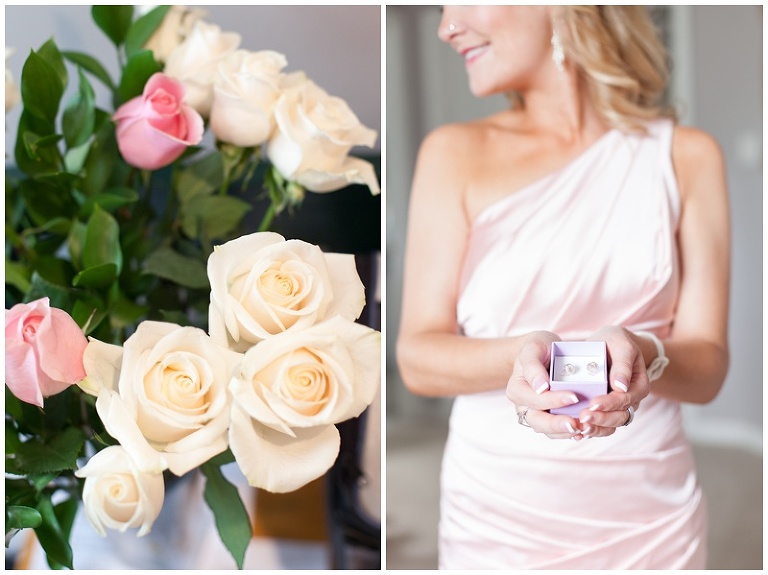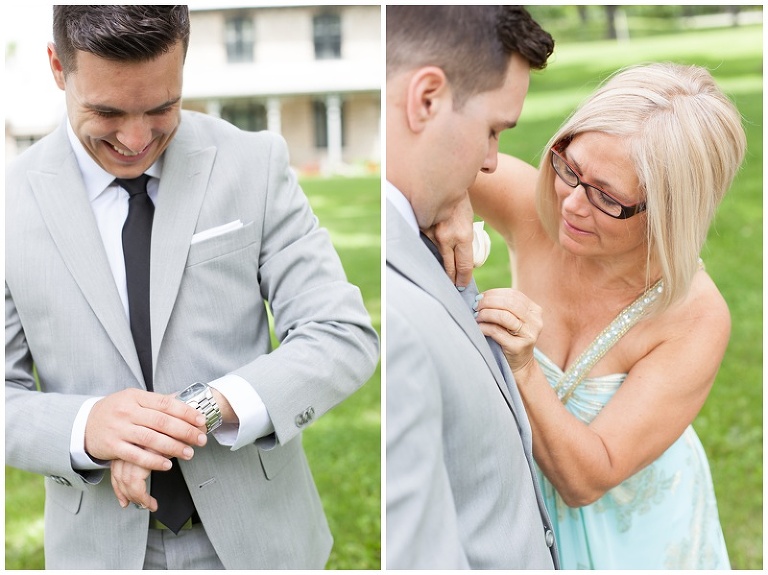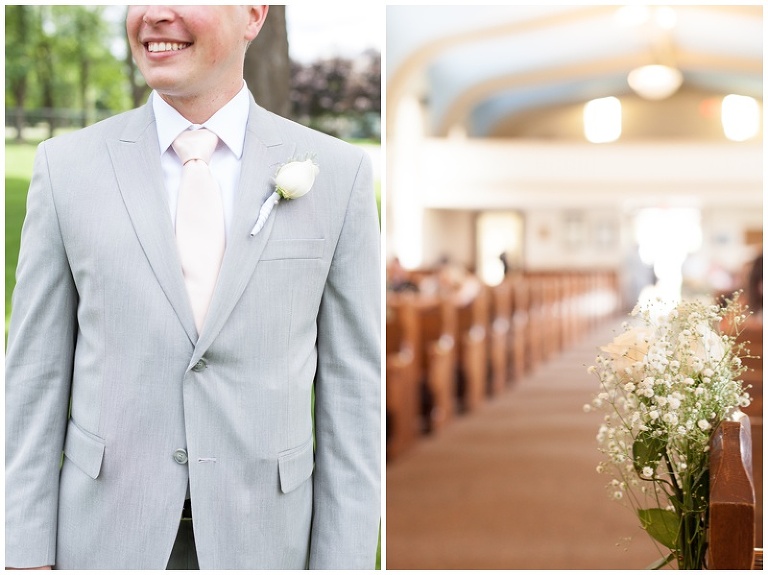 The ceremony was beautiful and featured four absolutely adorable flowers girls and one very sweet ring bearer.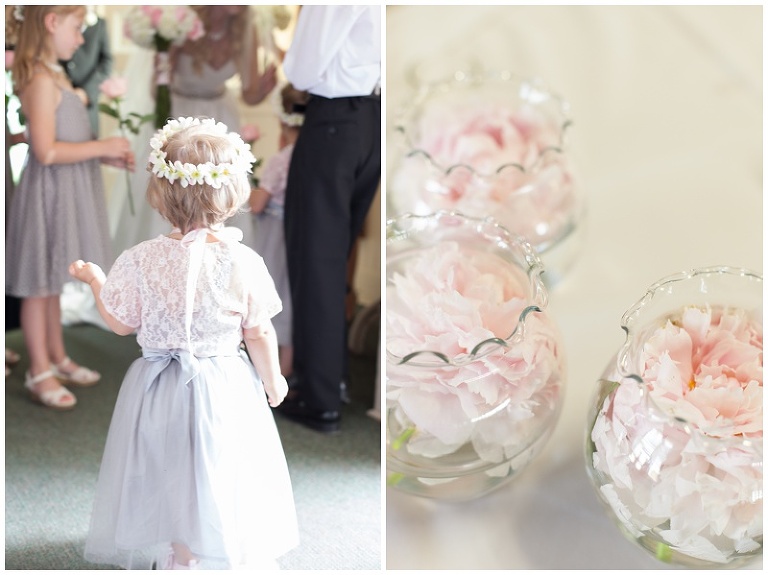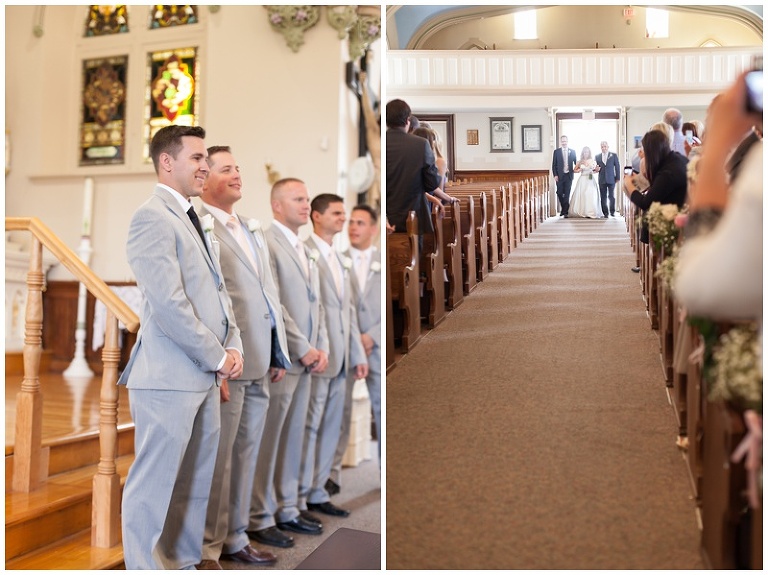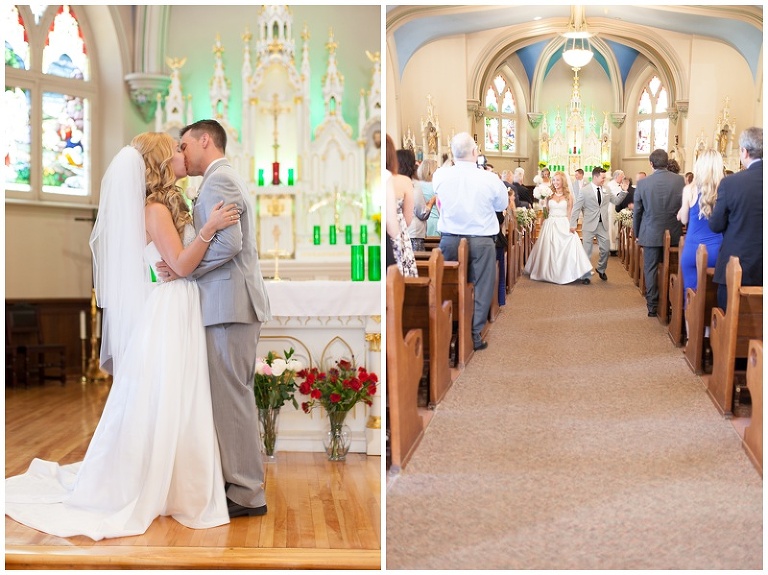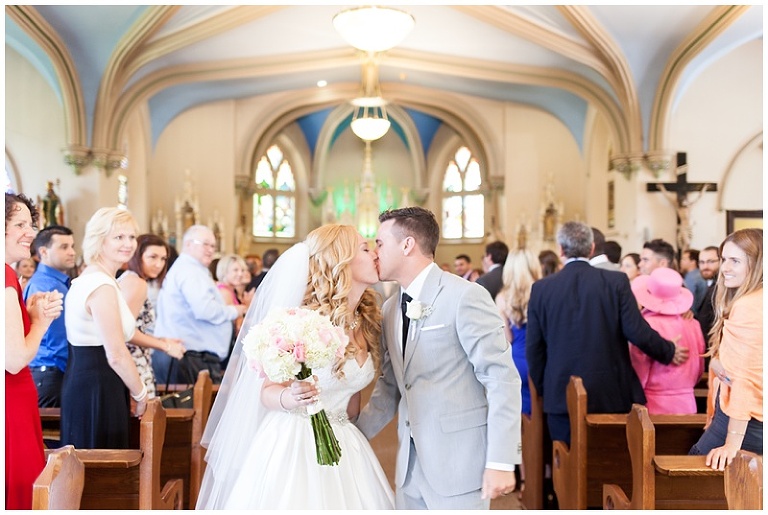 The reception was at the Glen Mar Golf and Country Club and the decor was right up my DIY alley! All the centrepieces were made in vintage tea pots that Jill and Luc had been collecting at garage sales and flea markets for months. The soft florals matched their colours beautifully and all the arrangements sat on log slices. The wine bottles served as table numbers and the menus were all designed by Luc (along with the invitations and ceremony programs!).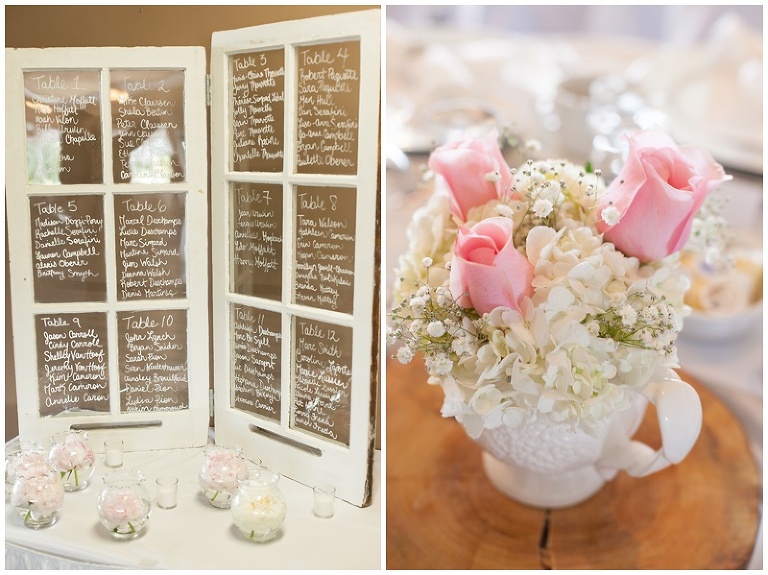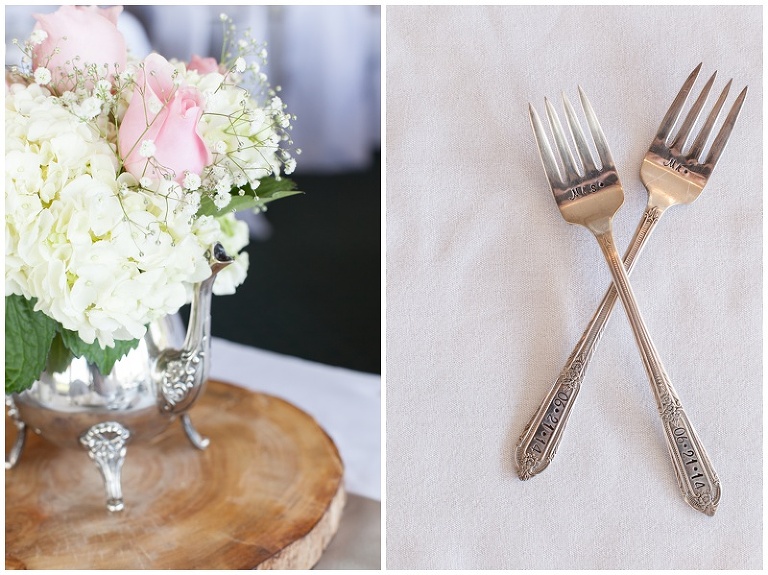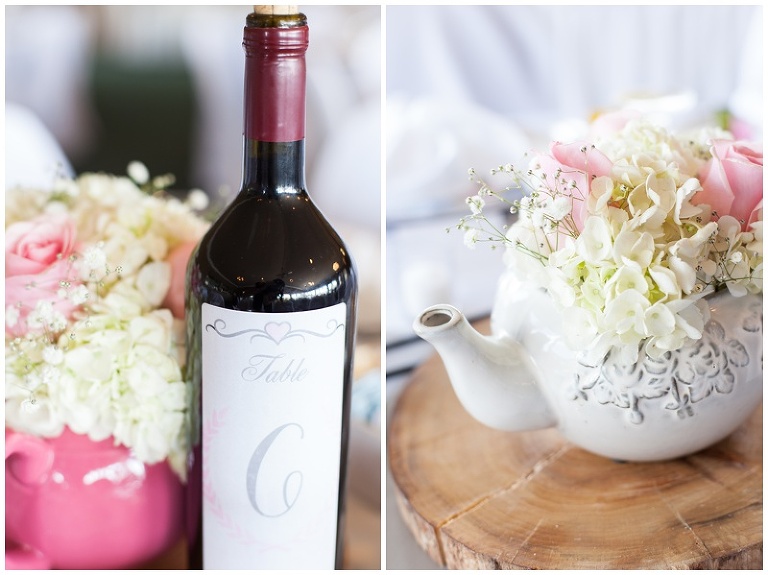 This guest log made my heart sing! It is such a beautiful piece of art that I know they will treasure forever!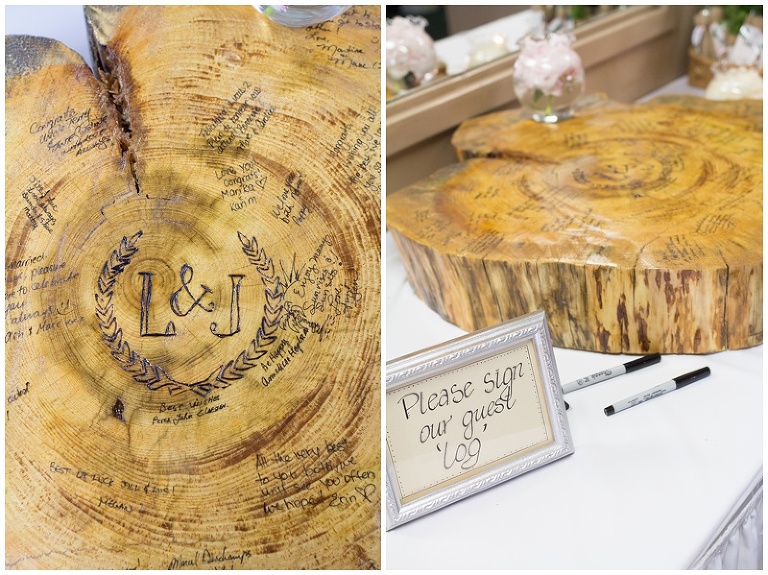 ummm… maple bacon Suzy Q donuts! Enough said.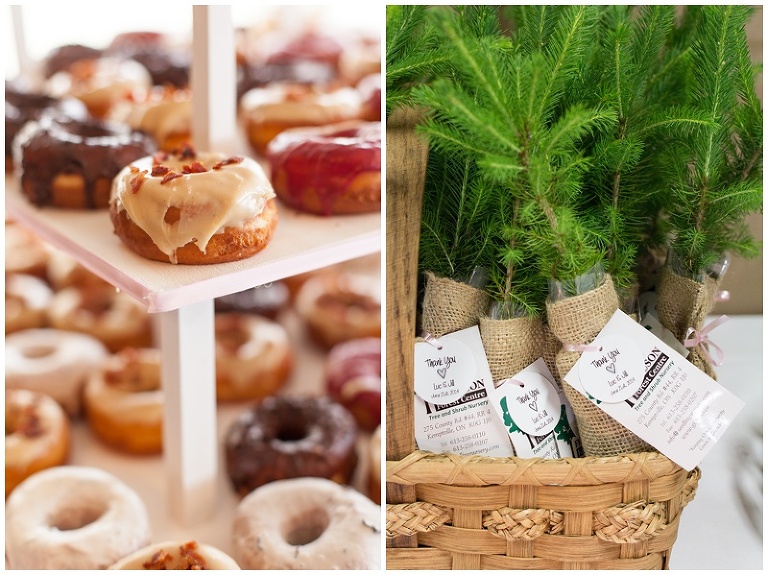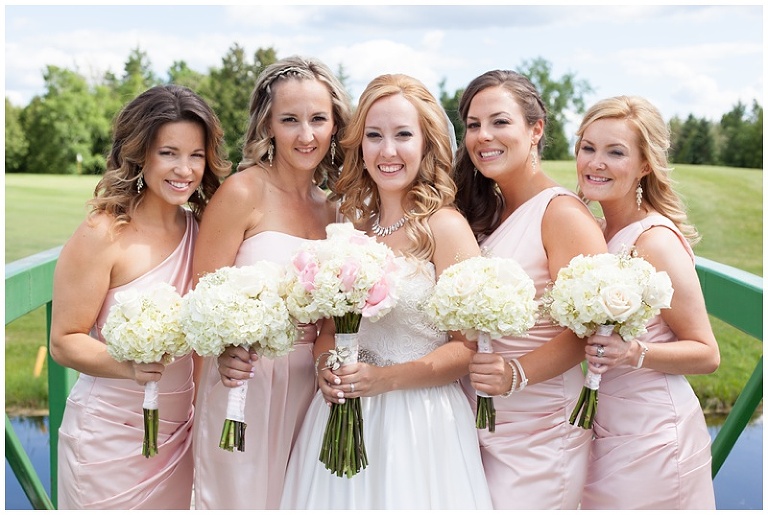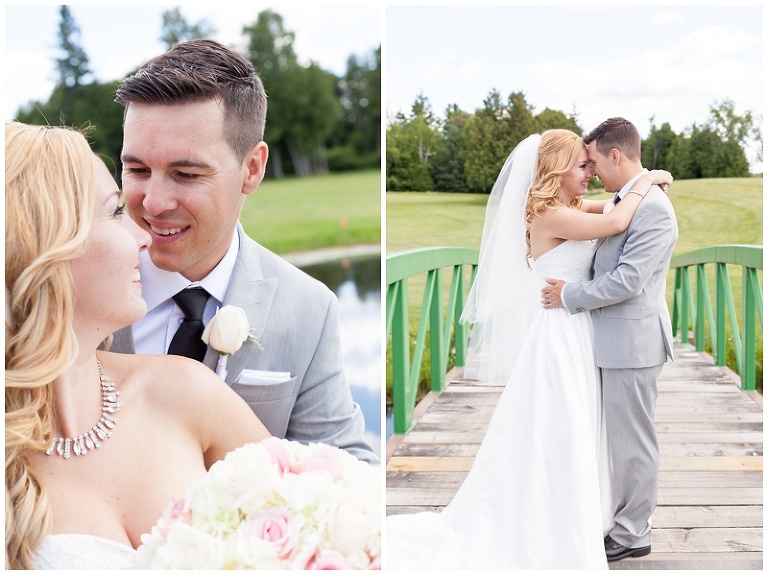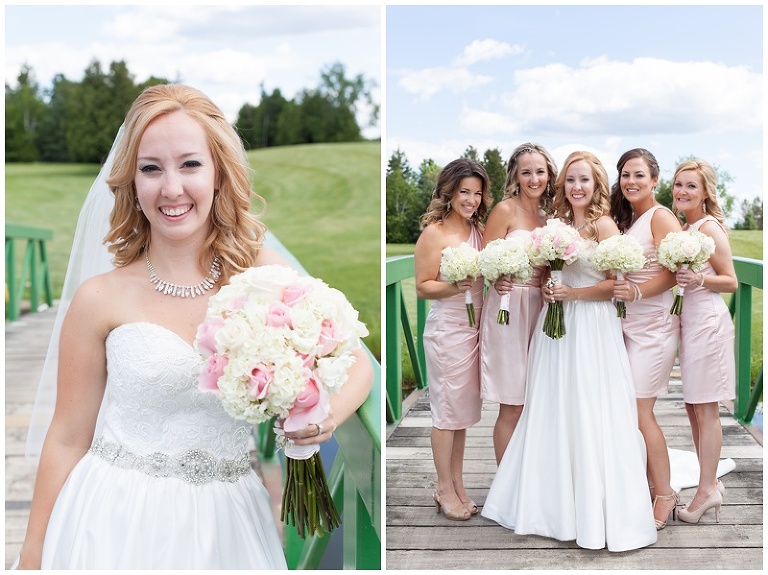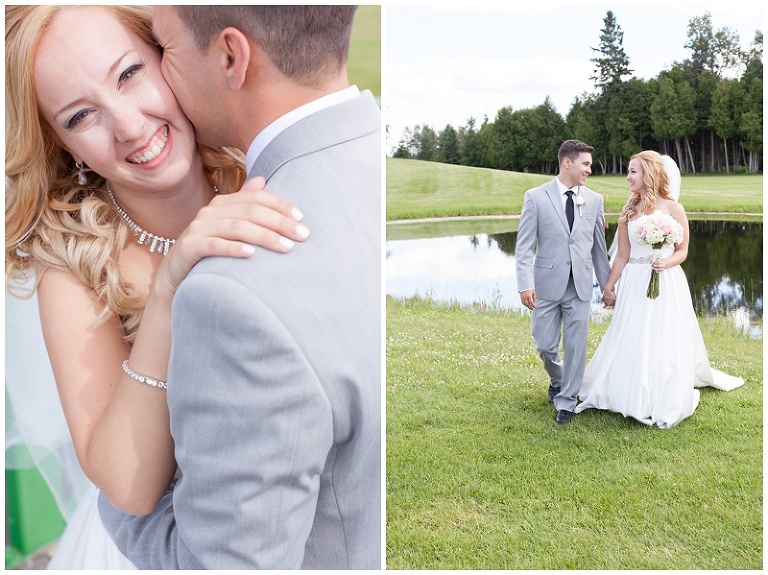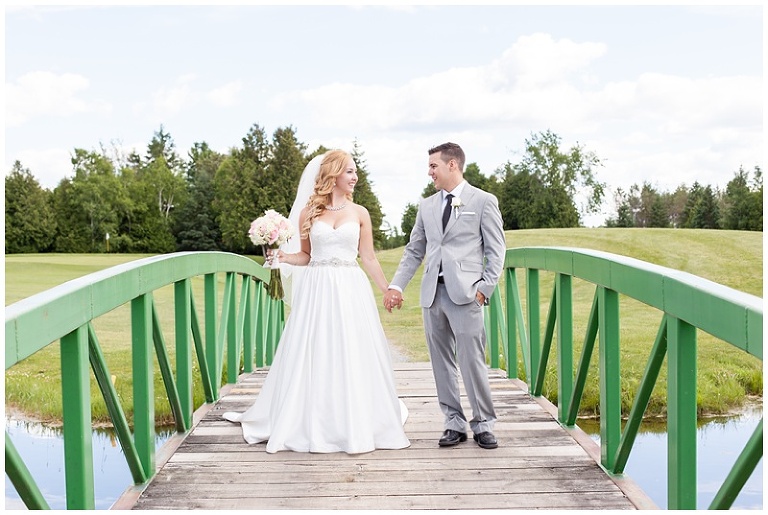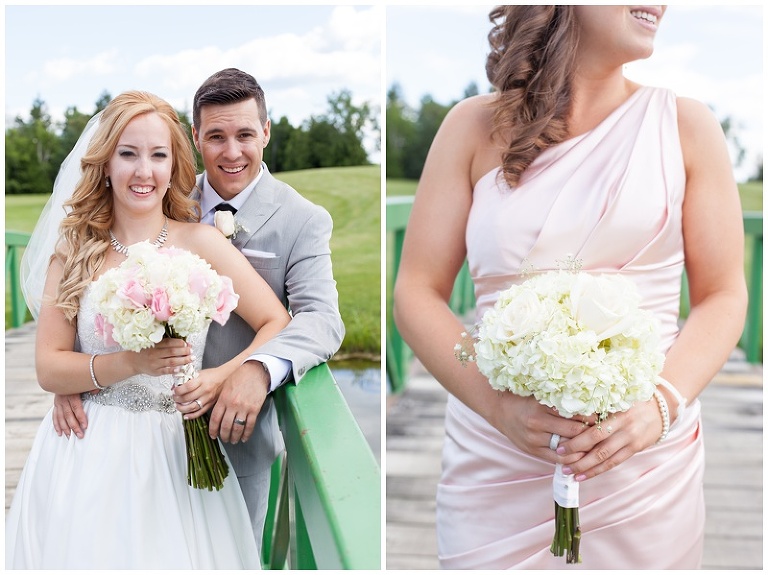 Jill and Luc's wedding party was so much fun! Each and everyone one of them had so much love for Jill and Luc and were so happy to be part of their day. Their wedding party was actually quite the family affair and it featured two sisters, two brother-in-law's and a cousin. That being said there was no obligatory wedding party invites, family or not, they are all just the best of friends!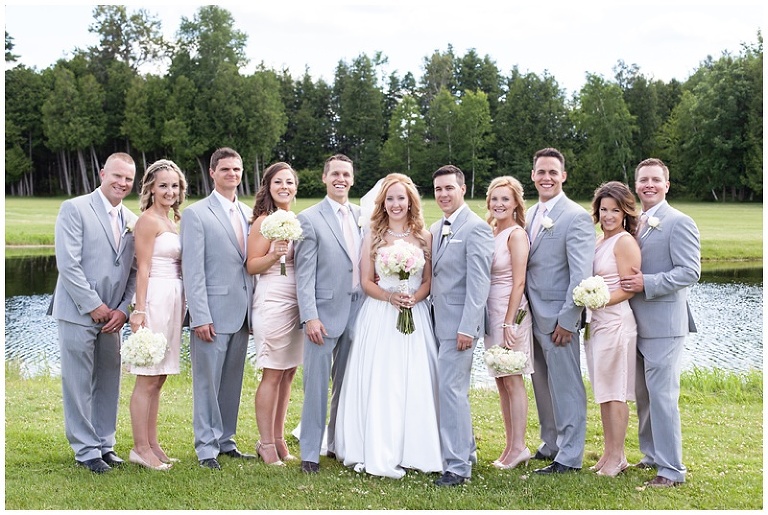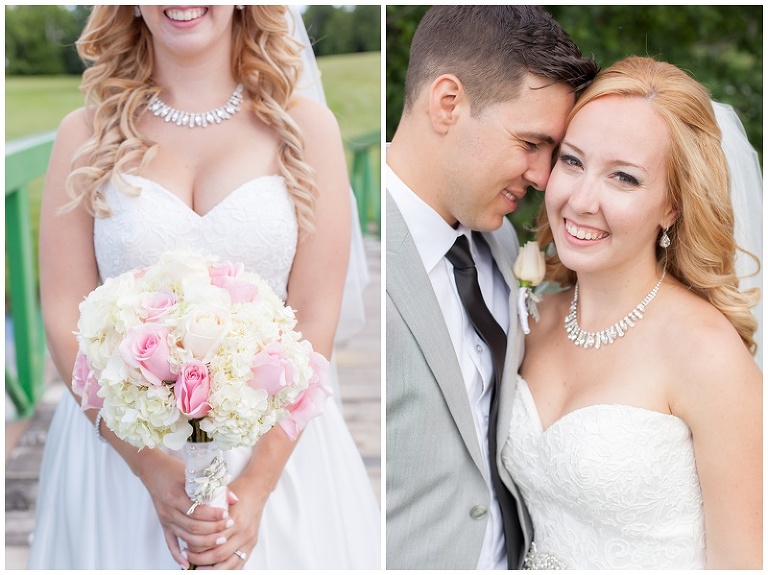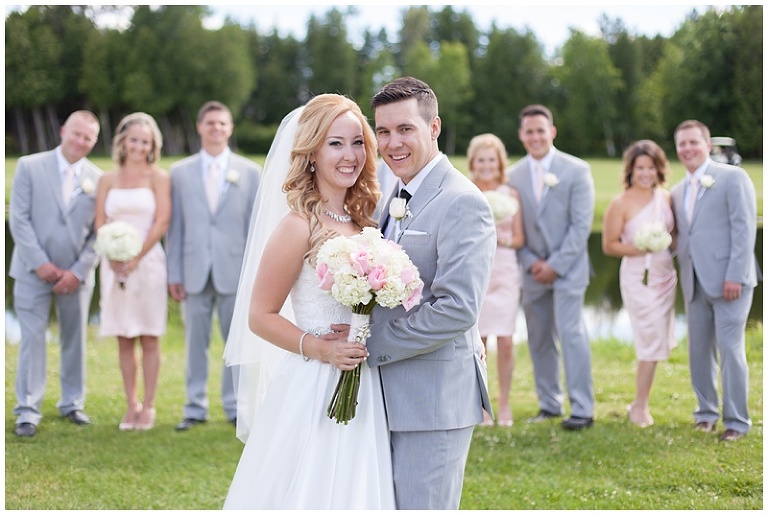 Seriously, could you two possibly look (and be) more in love?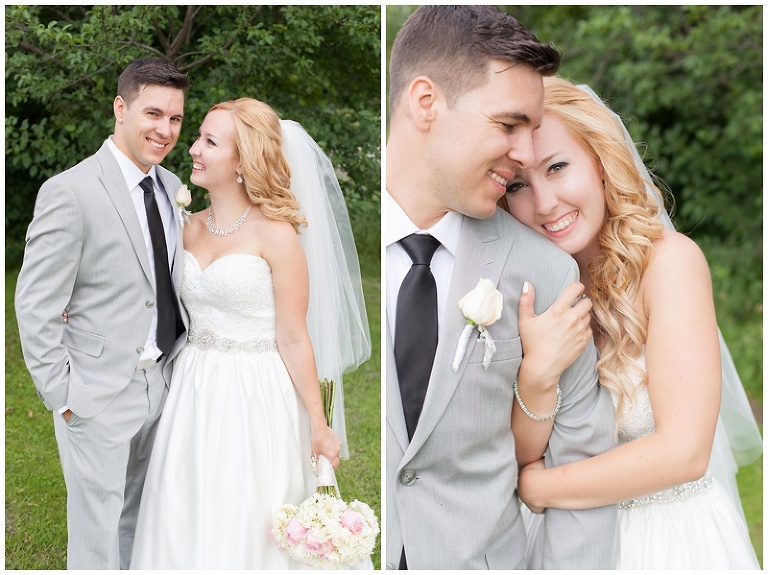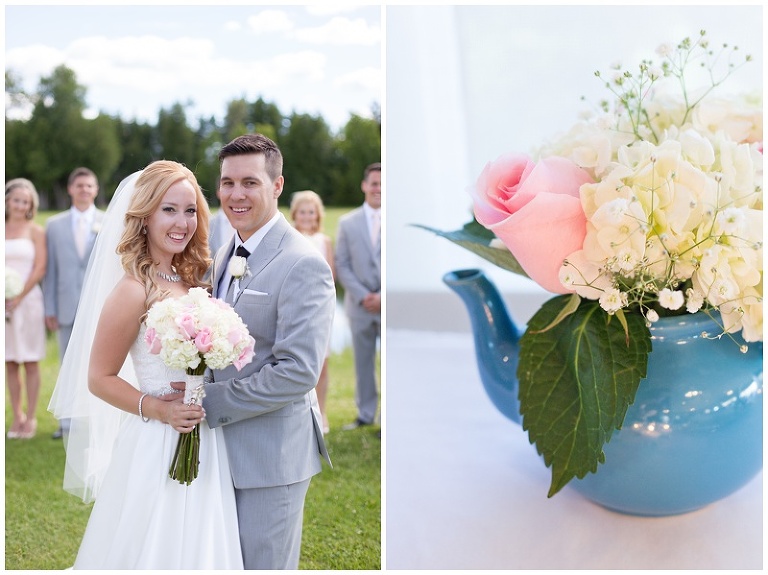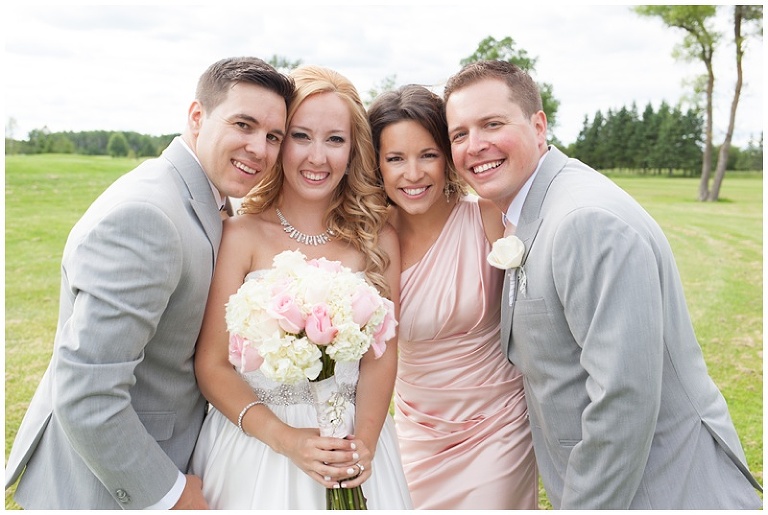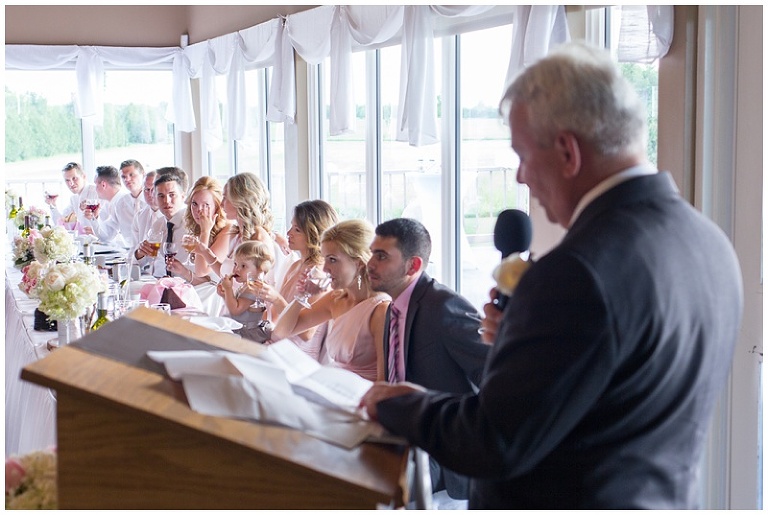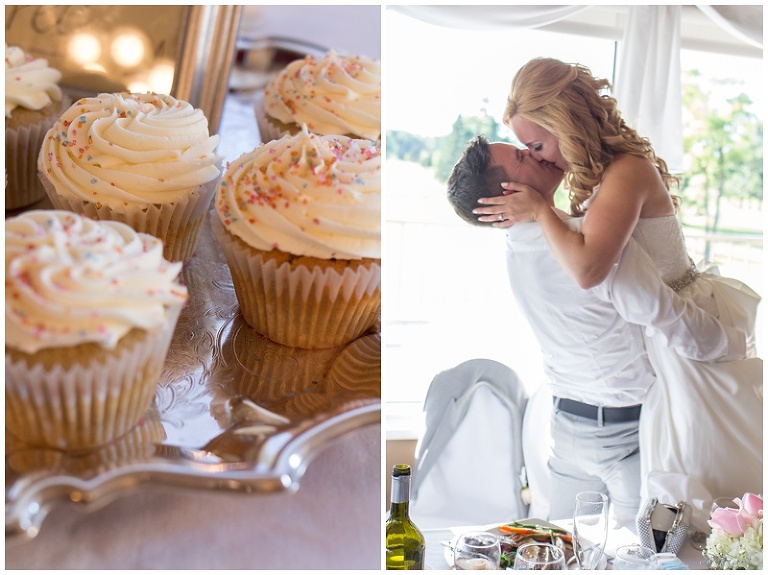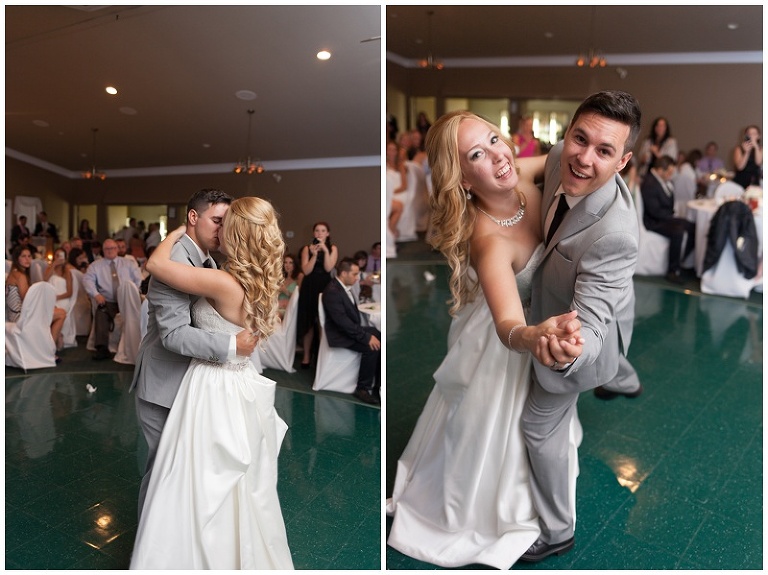 Jill and Luc's guests were so much fun and the minute the dance floor opened up it was packed for the rest of the night.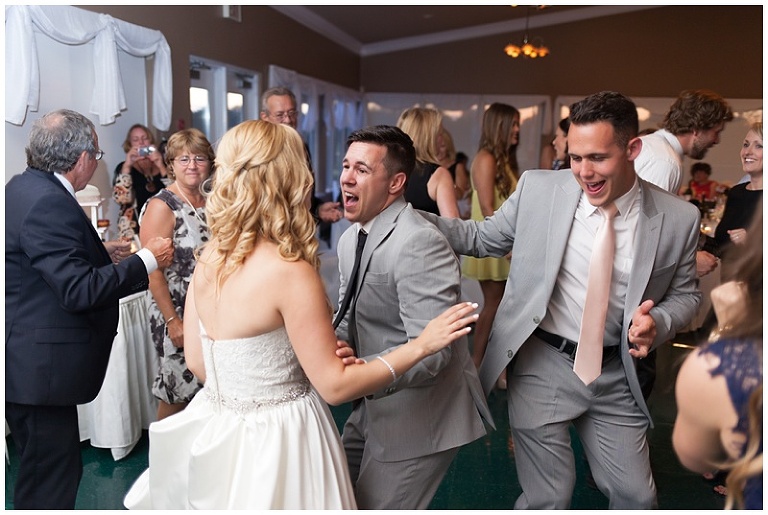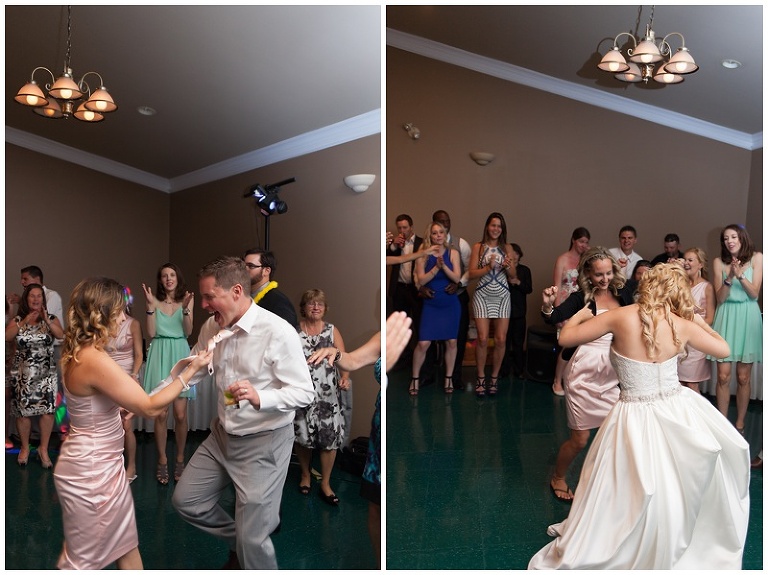 If you are wondering if that is in fact one of the groomsman being catapulted into the air by the groom, then yes you are correct.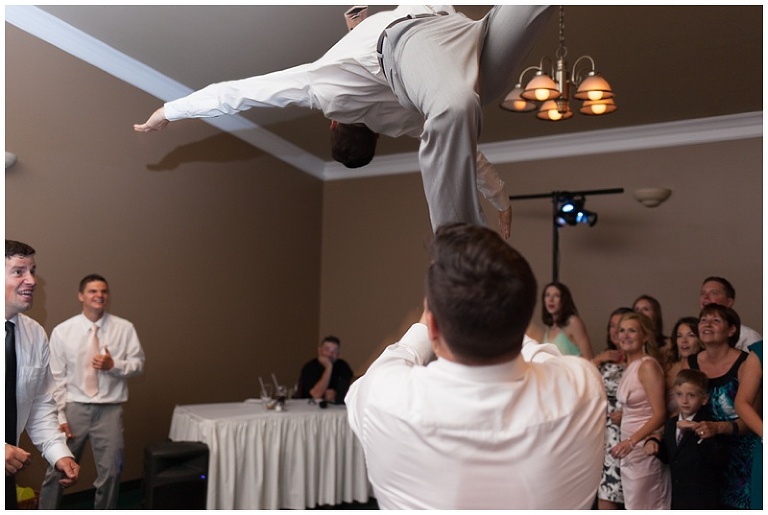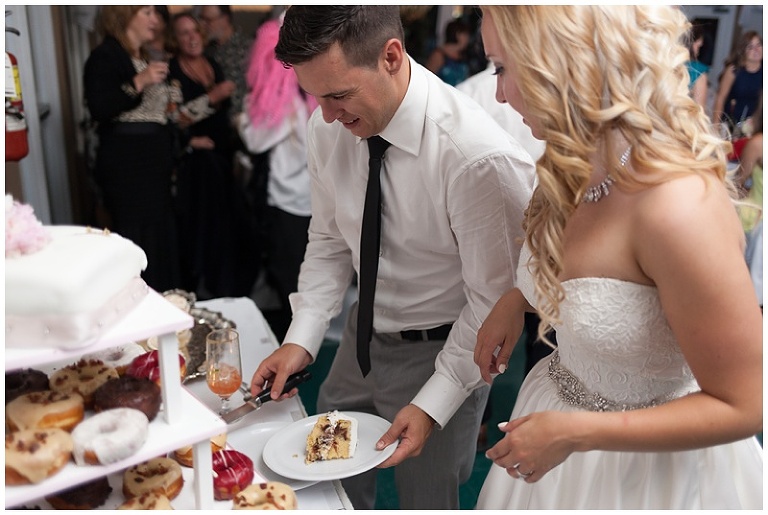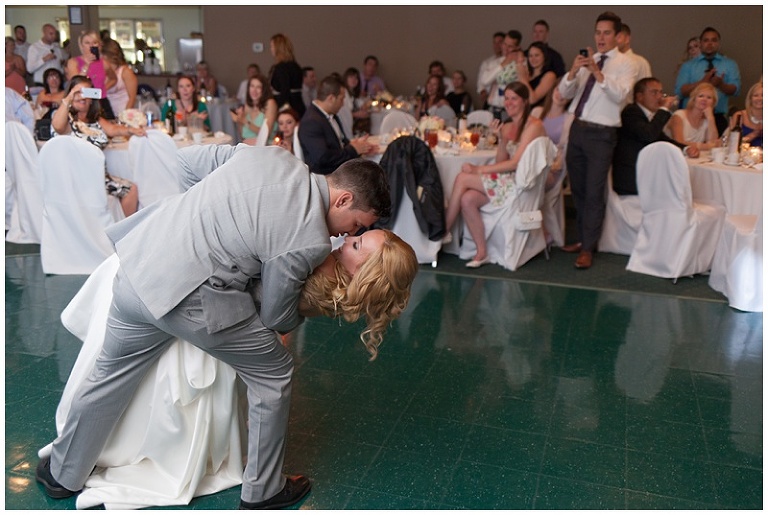 Thank you so much Jill and Luc for having me apart of your wedding day. I hope you have most amazing honeymoon in Europe and I can't wait to hear all about it when you get back!
xo Brittany
Venue:
Glen Mar Golf and Country Club
Ceremony:
St. Patricks
Desert Donuts:
Suzy Q Donuts
DJ: Tunes by Tim Hair Stylist: Natalie Lacombe with Glamour Group Make up: Sarah Pion