I was so excited to wake up this morning and see that Alison and Phil's blush and lace Perth wedding was featured on Confetti Daydreams! 
I just loved Alison and Phil's entire wedding day and it was so nice to flip through their photos and relive it al! It was the most beautiful day for the most lovely couple!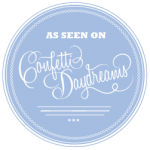 On another note, I am scrambling to pack my bags and hit the road to Maine this morning. Heading down for a little ski weekend and catching up with some friends and family. My bag is already full and only contains about half the items that I was planning on bringing – story of my life.
xo Brittany