Continuing on our Greek travel guide – make sure you already checked out my Mykonos and Santorini posts.
We arrived by highspeed ferry at 7:30pm to the port in Heraklion. Crete is a much larger Island and really requires a vehicle if you want to see much of it. We booked a car with Athens Cars and planned to return the car to the Chania Airport when we flew out to Athens (an additional 15 euro charge). We booked our place through Air BnB again and it was about a 2.5 hour drive from Heraklion in Voukolies. The host, Katerina, was great at sending us driving instructions before we arrived and her husband met us in the town square to lead us to the house. Their home was built into the hillside and was surrounded by olive trees. They actually produce their own line of olive oil and they told us all about the production and a bit about the trees that they own.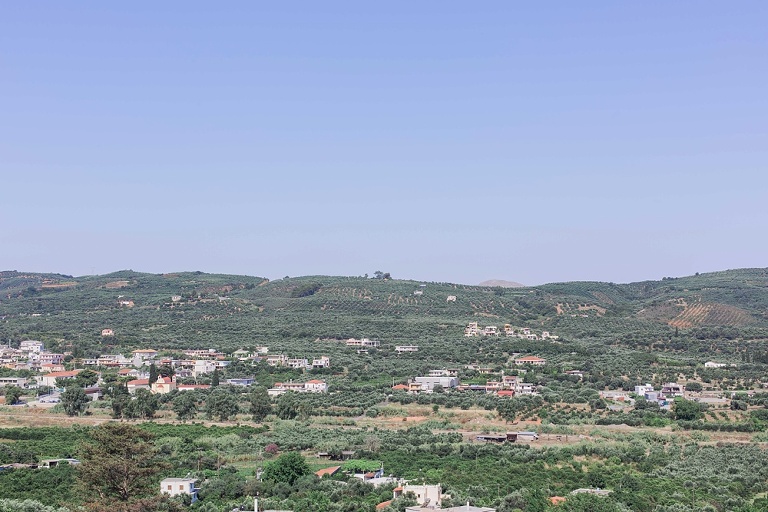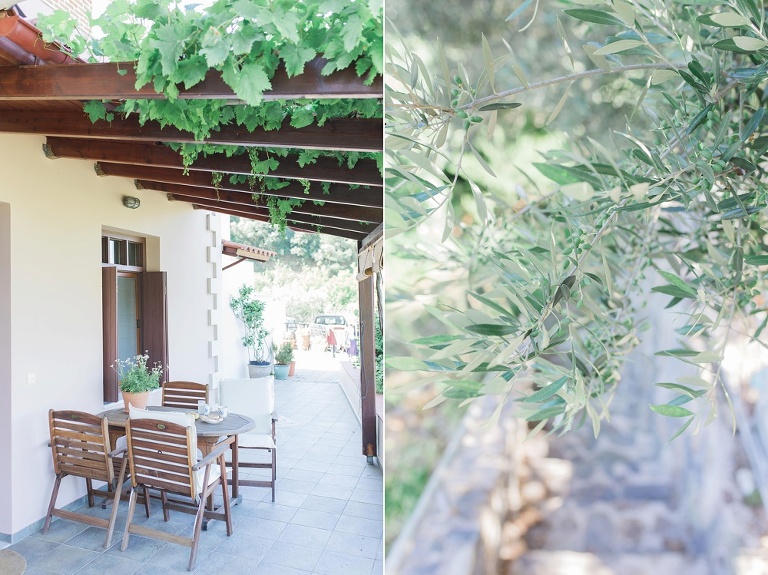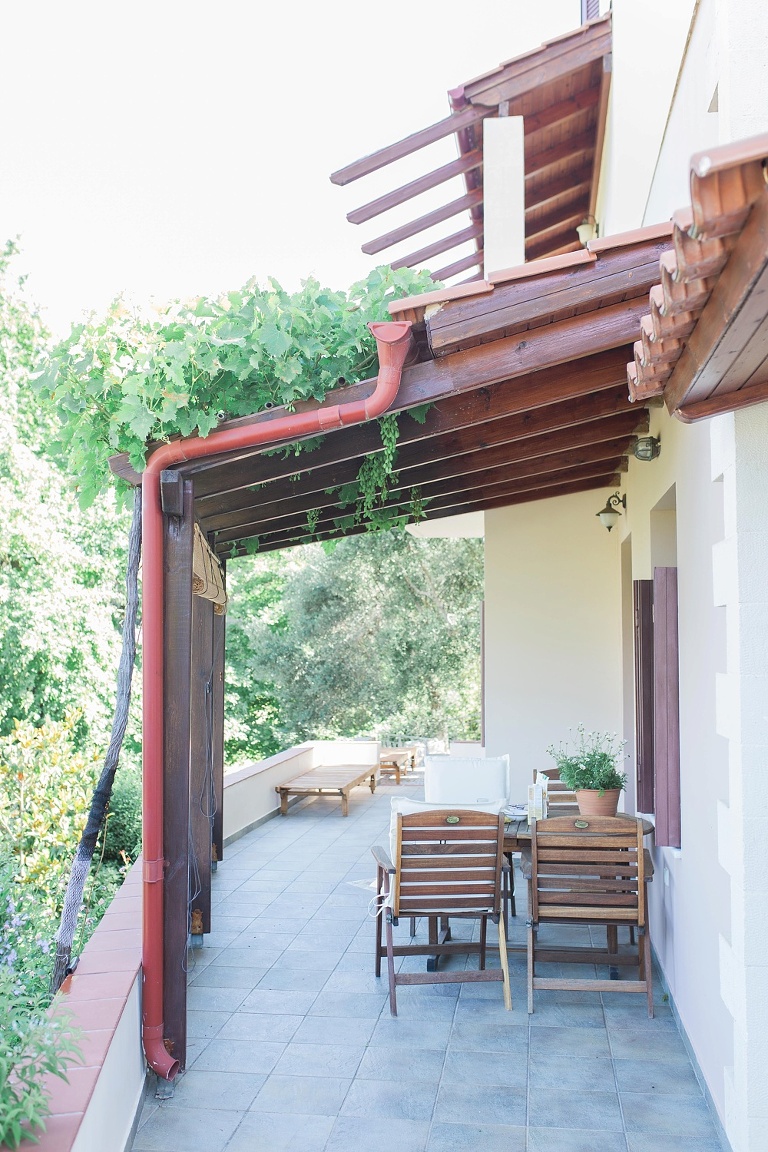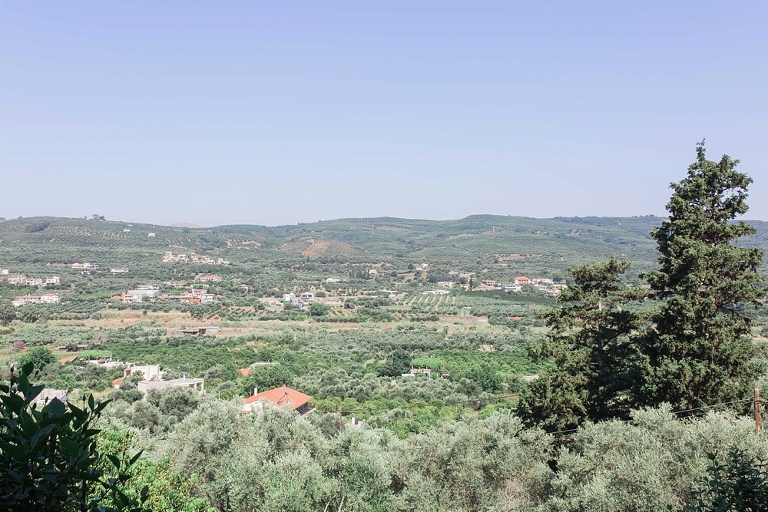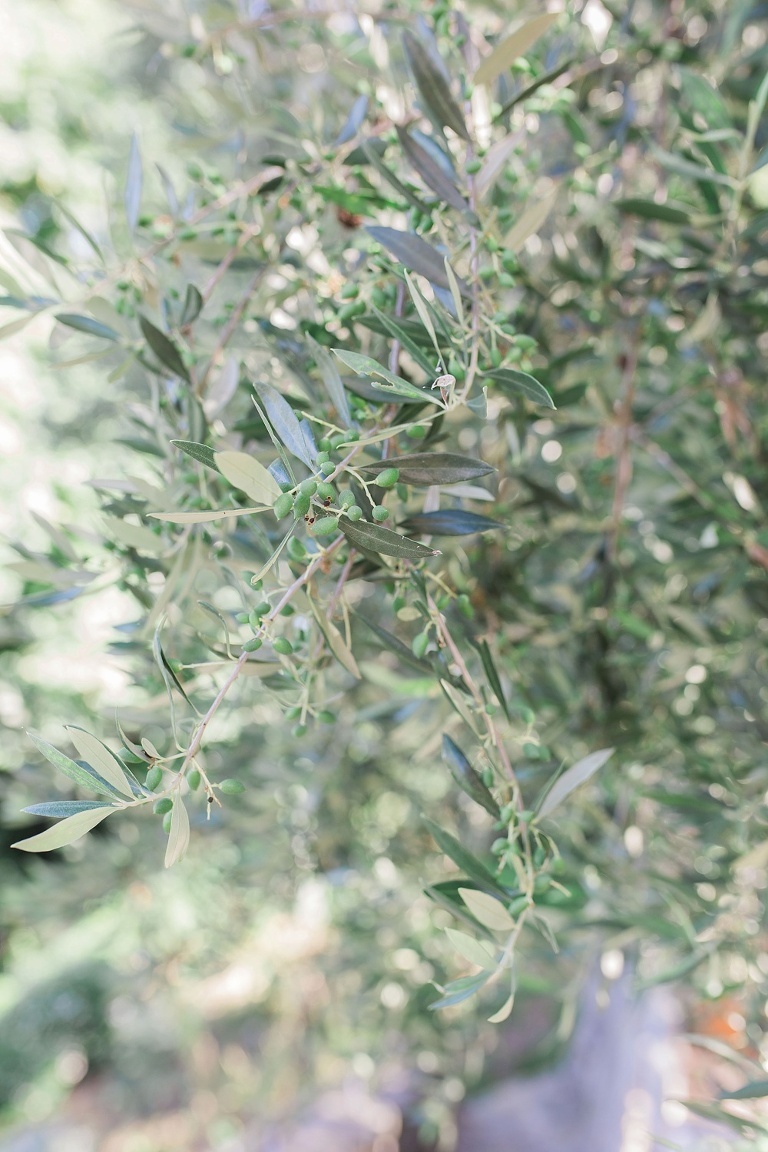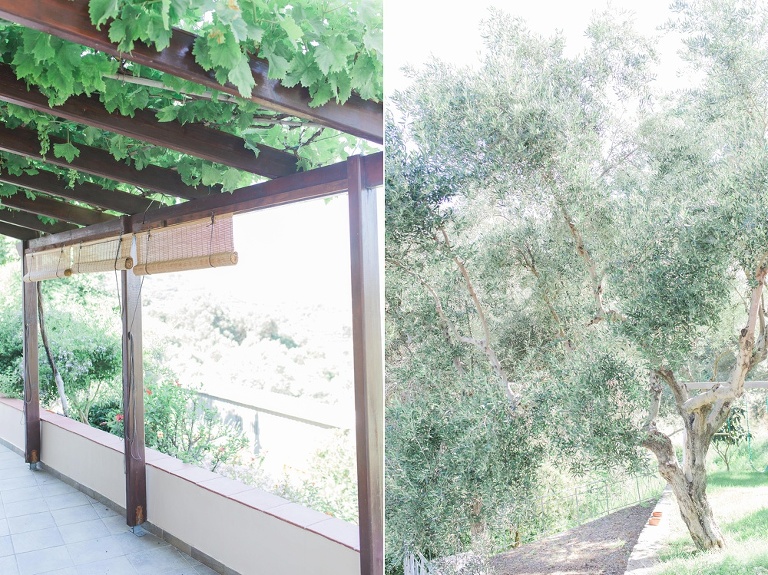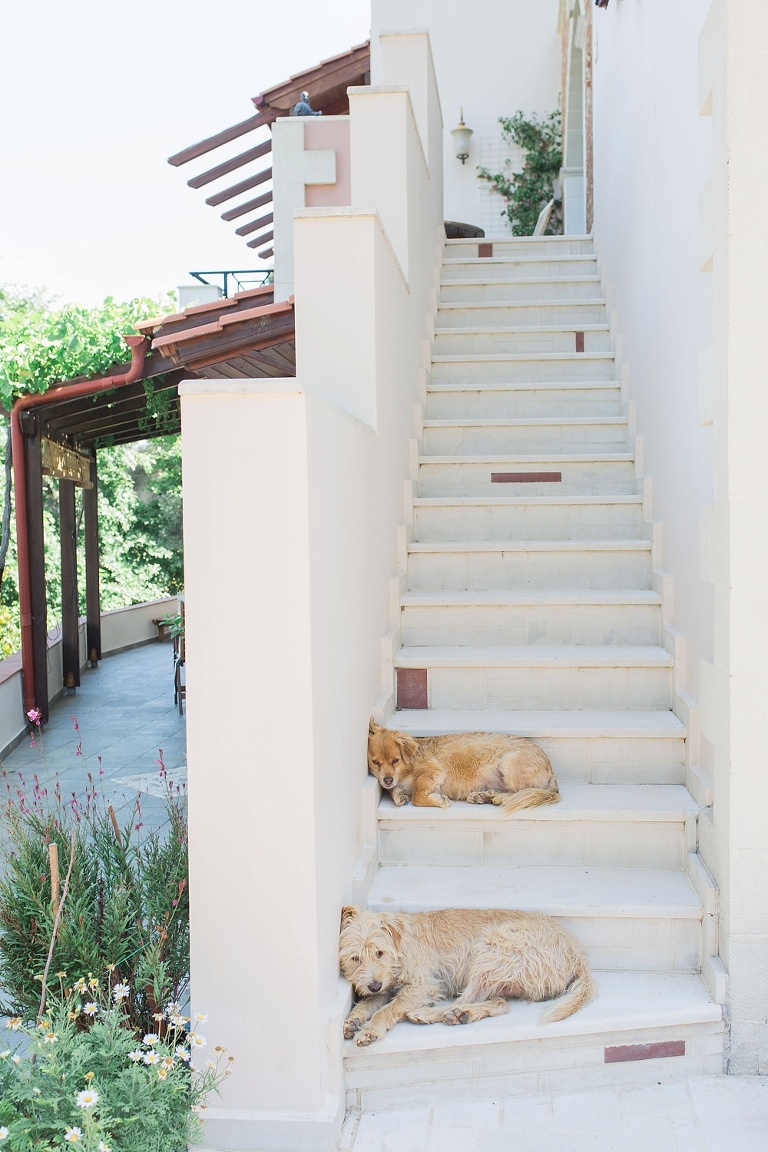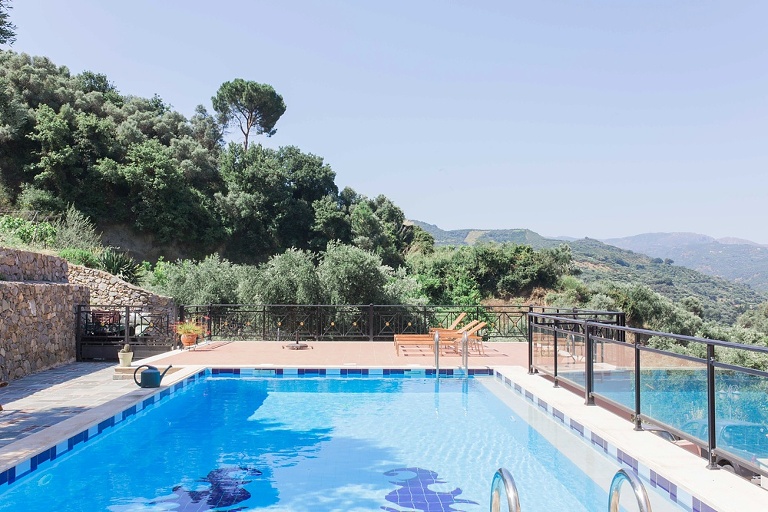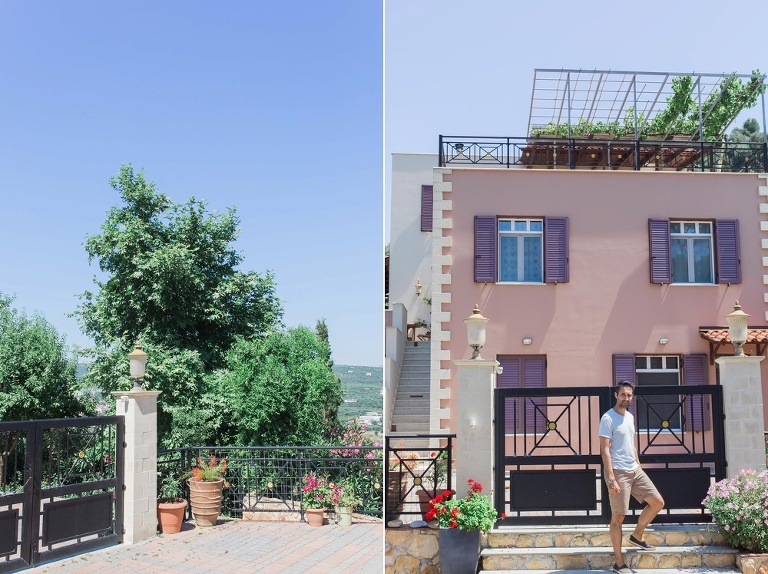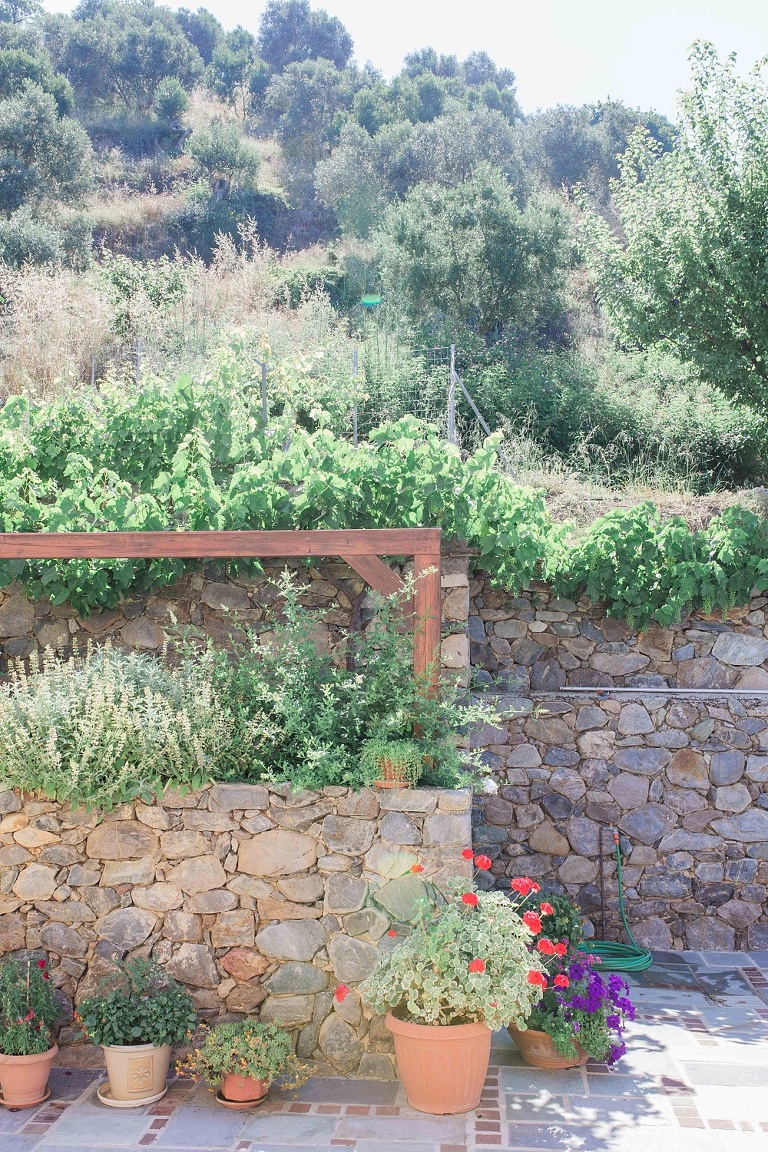 Balos Beach + Chania
We had a lazy first morning in Crete – some of it spent trying to figure out our plans for the next day. Just after noon we hit the road to Balos Beach which was about an hour from our place in Voukolies. The beach was a trek to get to, including 7 kms of rough dirt road (going about 20km/s) and then a 20 minute hike down to the lagoon and beach. I did the walk down in flip flops, but wish I had brought my slip-on shoes instead, especially for the way back up after cooking in the sun for a few hours. The beach was beautiful and the water was shallow with really smooth sand. There is absolutely no shade anywhere, so I would recommend a beach umbrella for a little break during the high heat of the day (#hindsight). We left around 4:00 and were originally planning on heading to Falassarna Beach beach, but we were pretty baked from the heat and the hike back up wore me out a bit. Instead we headed back to the house to cool off in the pool and make our way to Chania for some dinner.
Chania is a cute waterside town with lots of little shops, leather stores, and restaurants to check out. The old venetian harbour has a pretty view and little lighthouse out at the end of a point you can walk to. We only spent the one evening there, but it was a fun spot to explore!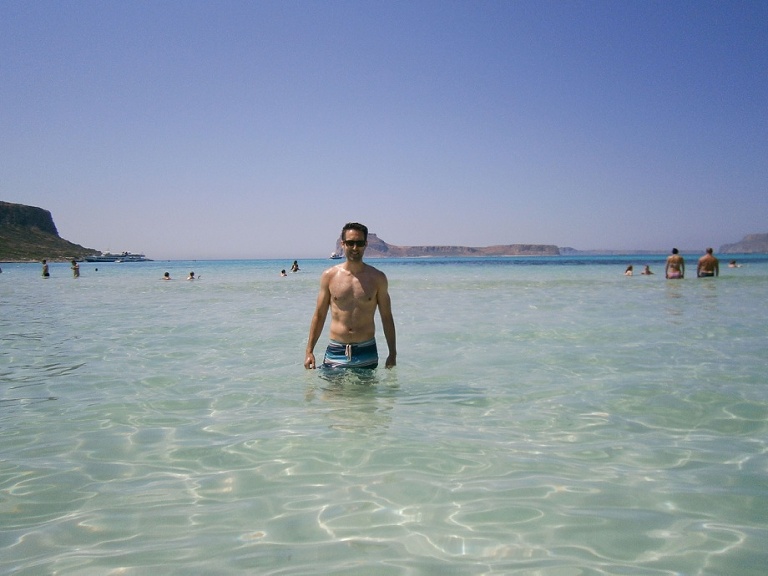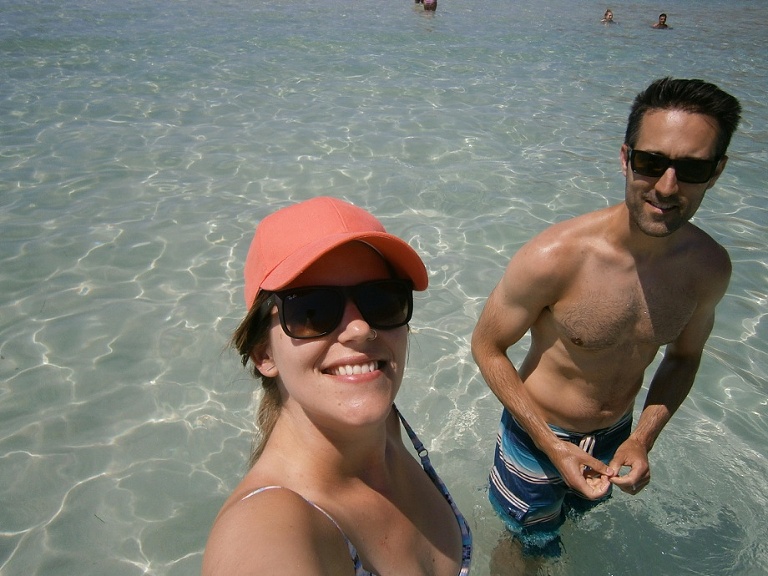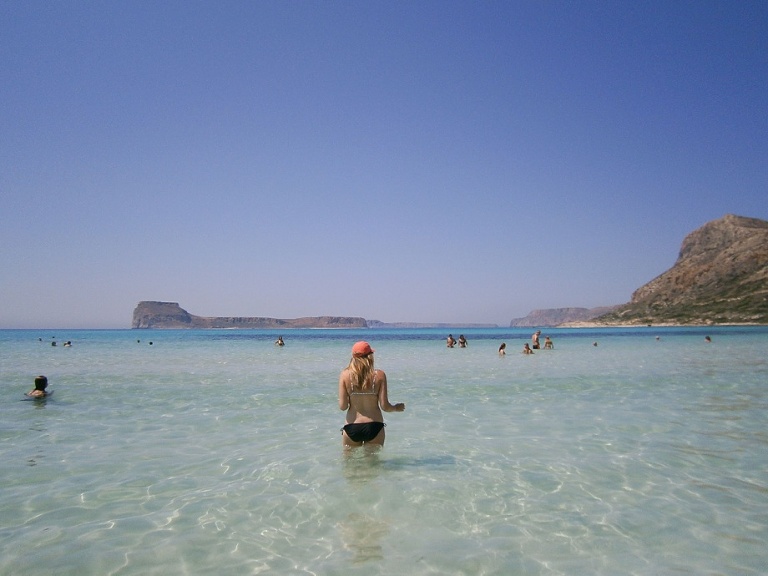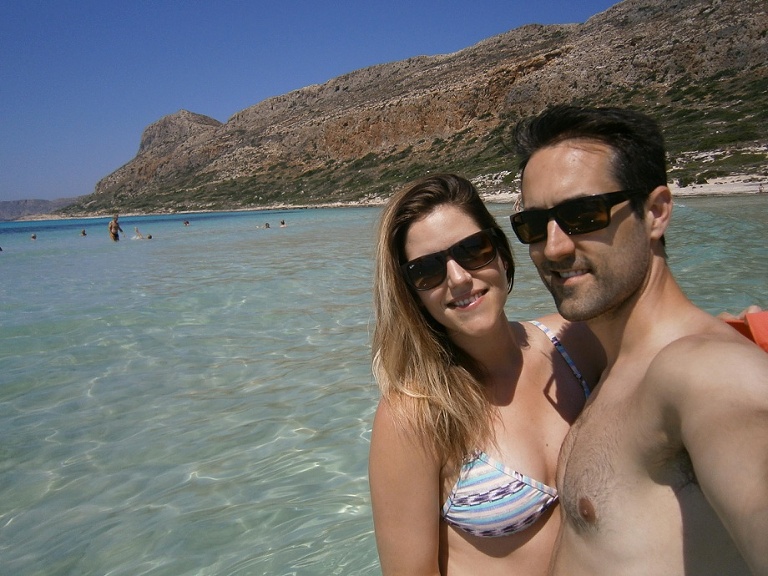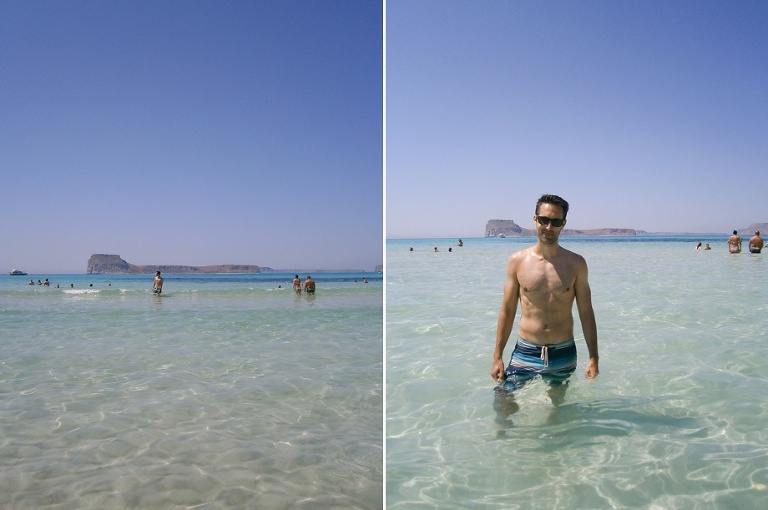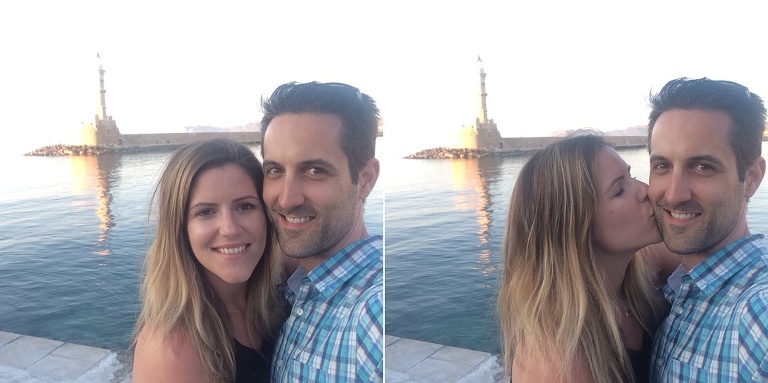 Hiking the Samaria Gorge
We had a few general ideas of some things we wanted to do in Crete, but admittedly did not do much pre-planning or research. We knew we wanted to hike Samaria Gorge, and we just assumed that we could drive there ourselves. Since we only had two full days in Crete, we planned to do the hike early on the 2nd day but realized our first morning that it was more complicated than we anticipated. The full hike is 18km and you start at the top of the White Mountain range – about an hour and half drive from the main city of Chania. The first few kilometres of the hike are all down, taking you into the gorge, and then the rest is slight ups and downs but through the gorge and out the end. You cross the river at a bunch of spots, but there are either big rocks to step across or small wooden bridges set up. The gorge itself is about 13kms, and then the additional 5kms gets you into the gorge in the beginning and out to the small town of Agia Roumeli once you reach the end. The end of the gorge cannot be reached by car, you actually have to take a ferry over to Sougia and from there get a bus. Once we realized the logistical challenges, we decided to just book with a tour group (we used Diana's Travel and they were great). We met the bus about 25 minutes from where we were staying, parked our car on the side of the road, and jumped on the bus to go up to the start. We met the bus at 6:30am and they stop at a small café about 20 minutes before reaching the gorge to grab a coffee and some light food. There is no food anywhere along the gorge, but there is natural spring water at multiple points where you can fill your water bottles. We started the downward hike at 8:00am and arrived at the end point at 2:45 – a total of 6 hours and 45 minutes. We didn't spend much time at the rest spots, but we did stop a fair amount along the way to take photos and admire the views.
Once we made it out the end of the gorge and into Agia Roumeli, we grabbed a nice cold drink and some food at one of the restaurants. We had to meet our tour leader at 4:30 to collect our tickets for the last ferry that left at 5:30. The ferry ride was 45 minutes and then we got back on our bus for the ride back to our car (another hour and a bit). See what I mean about the logistics? To join the tour cost us 32 Euros each, but we still had to pay the 5 euro entrance fee to the gorge and the 10 euro ferry ticket. For us, it was totally worth the 32 euros to not have to figure out getting a public bus to the top and back again after. Plus, we would have had to get a bus in Chania, which would have been an extra 30 minutes of driving for us and getting up even earlier than our 5:30am wake up. You don't hike as a group, but the guide gives you a lot of great info about the white mountain range, Crete, and the Samaria Gorge on the bus there and back.
Before we went to Greece, my friend Brittany (I know, great name right!) shared her Greece itineray from a few years back and gave some great advice. She said in her email "If you like hiking even the smallest amount then the Samaria gorge is a must-do". She was absolutely correct! The views were incredible and coming out the other side felt so rewarding. It was challenging at times, especially once the hot sun was above you, and our muscles were a little soar the next day. Our tour leader told us that a man from our bus didn't make it through the gorge by the time the ferry arrived and that he would need to stay at a hotel in Agia Roumeli and get the ferry in the morning. She said that didn't happen often, but occasionally people attempted the gorge who didn't have the stamina needed to complete it.
It was a long day and by the time we returned to the car it was around 8:00pm. We were pretty tired, so we grabbed some meat, cheese and other small items and ate a late dinner sitting out our patio back at the house.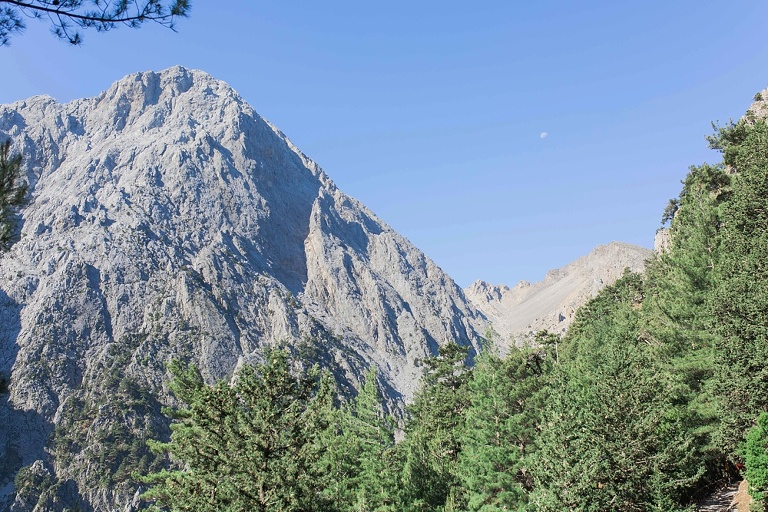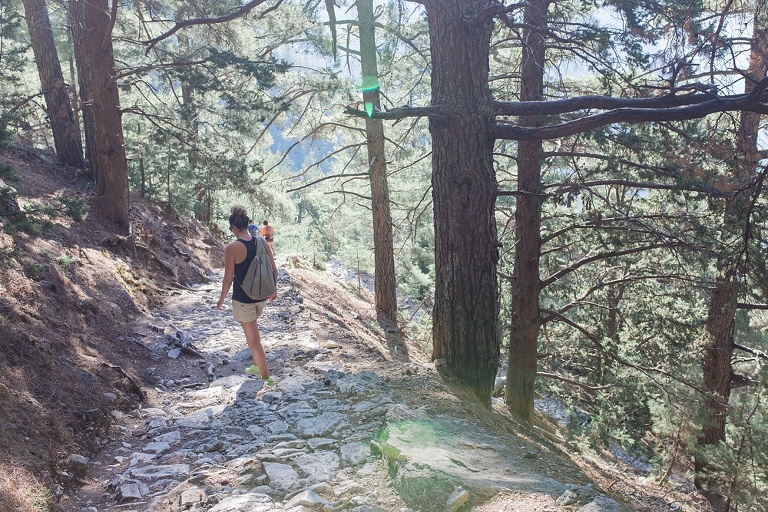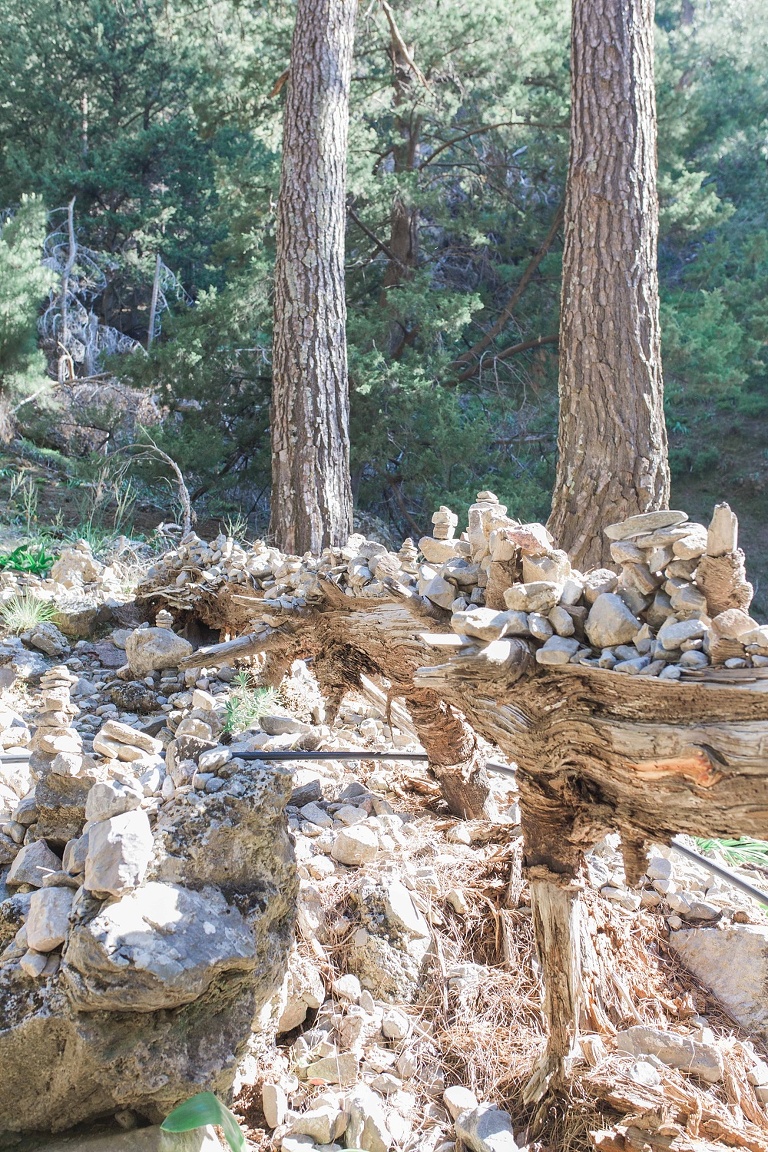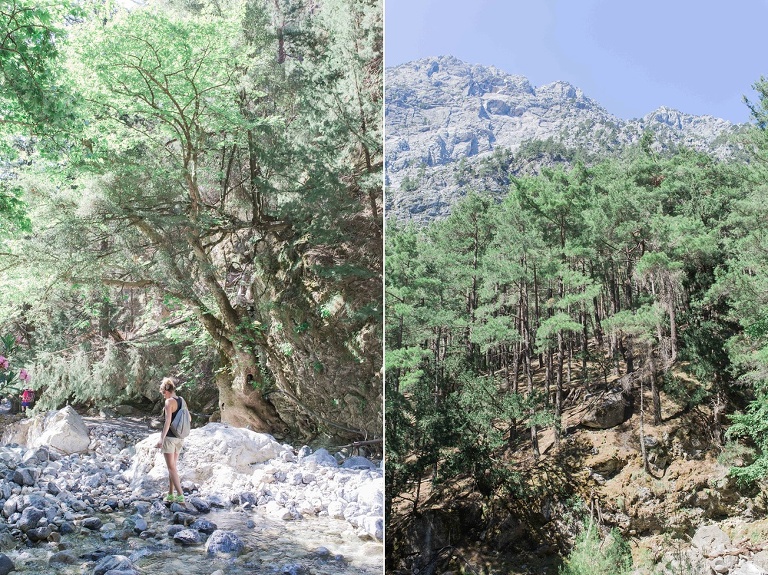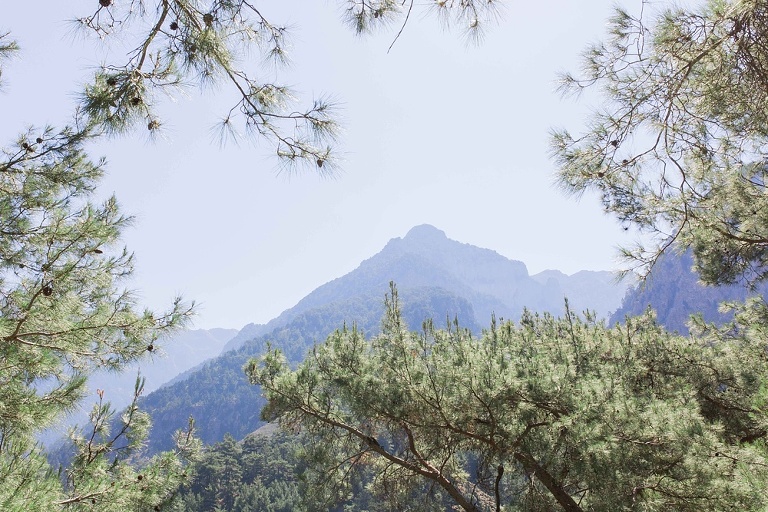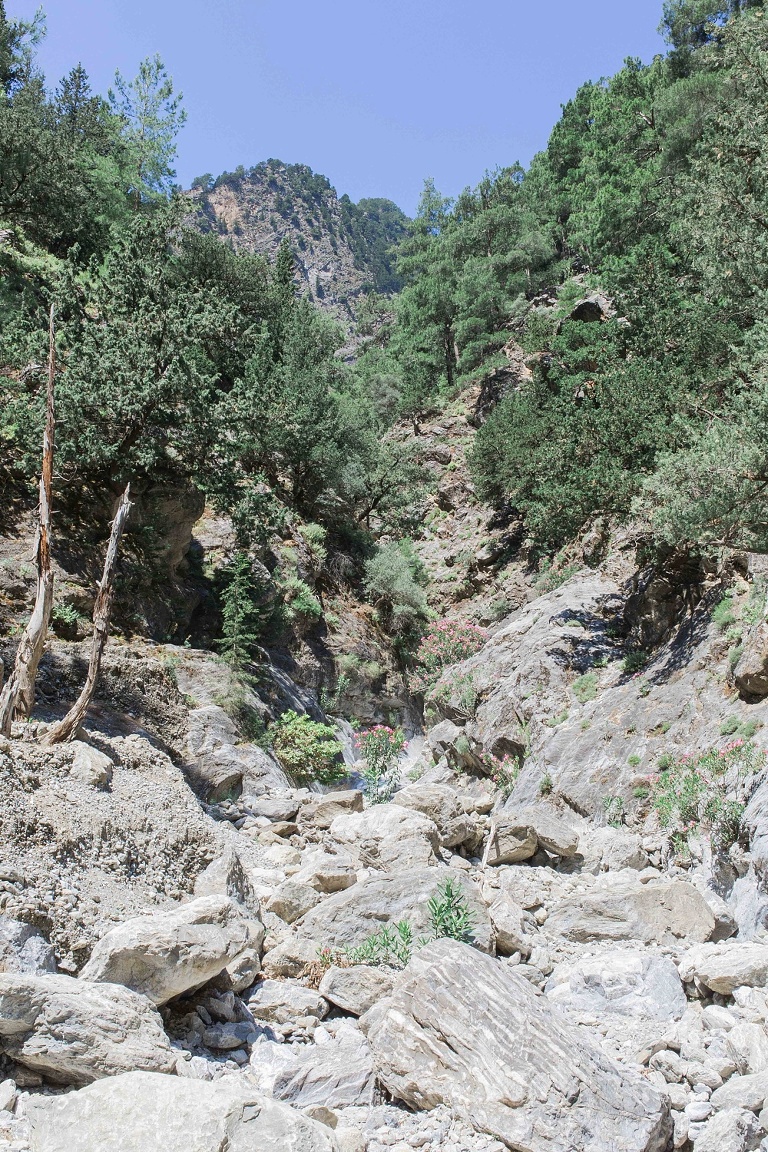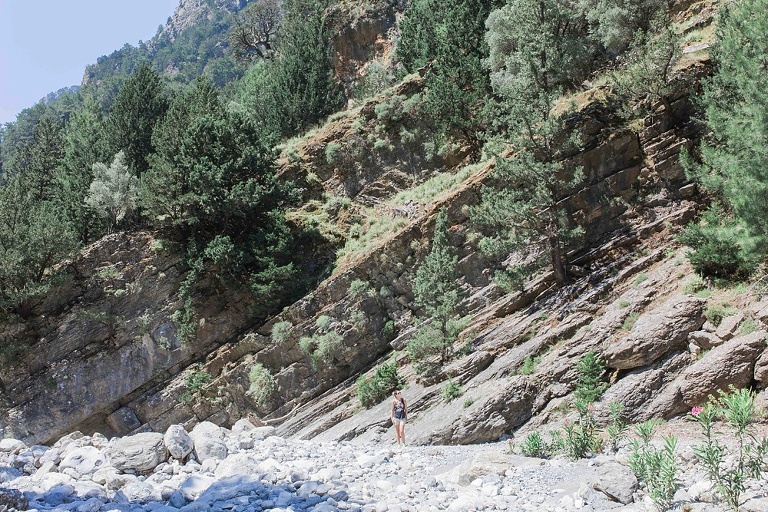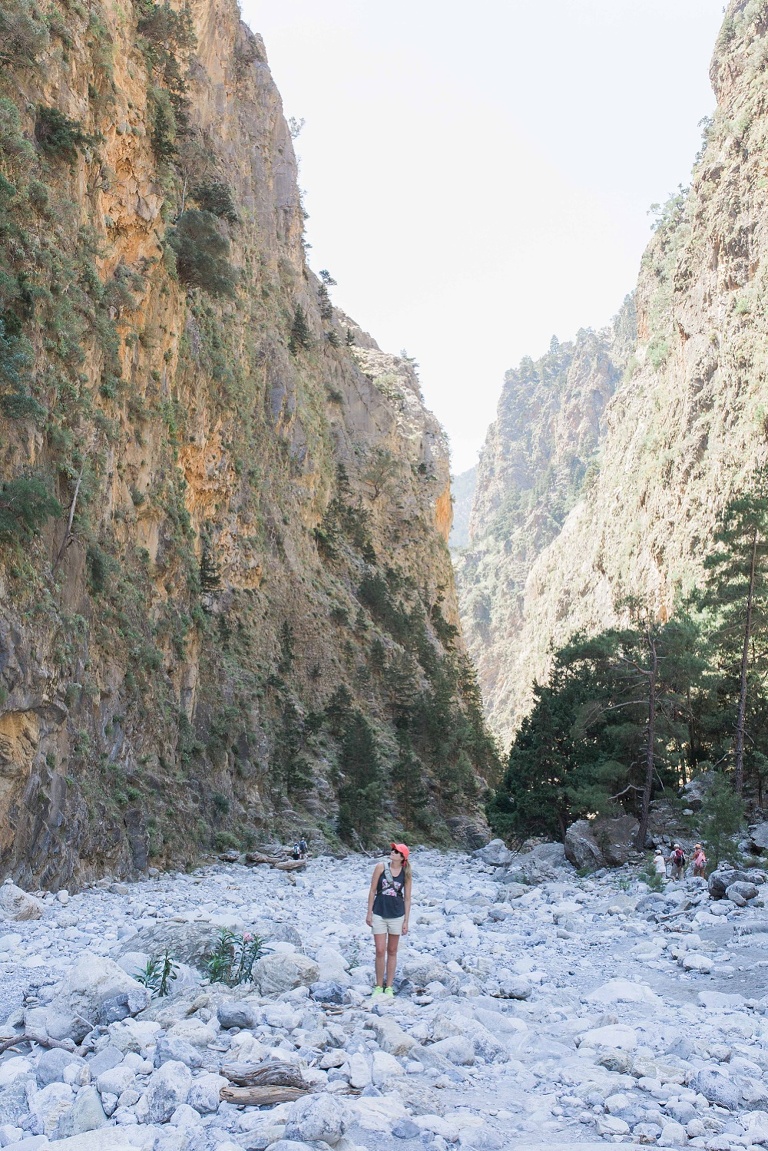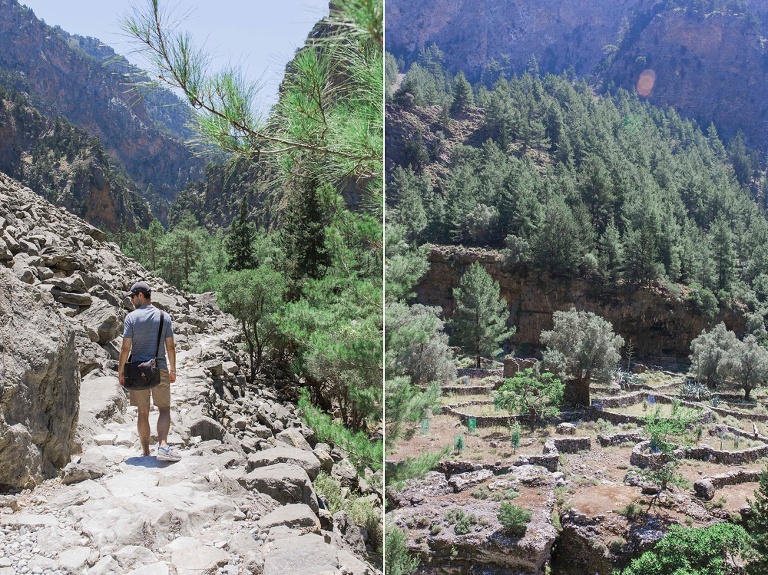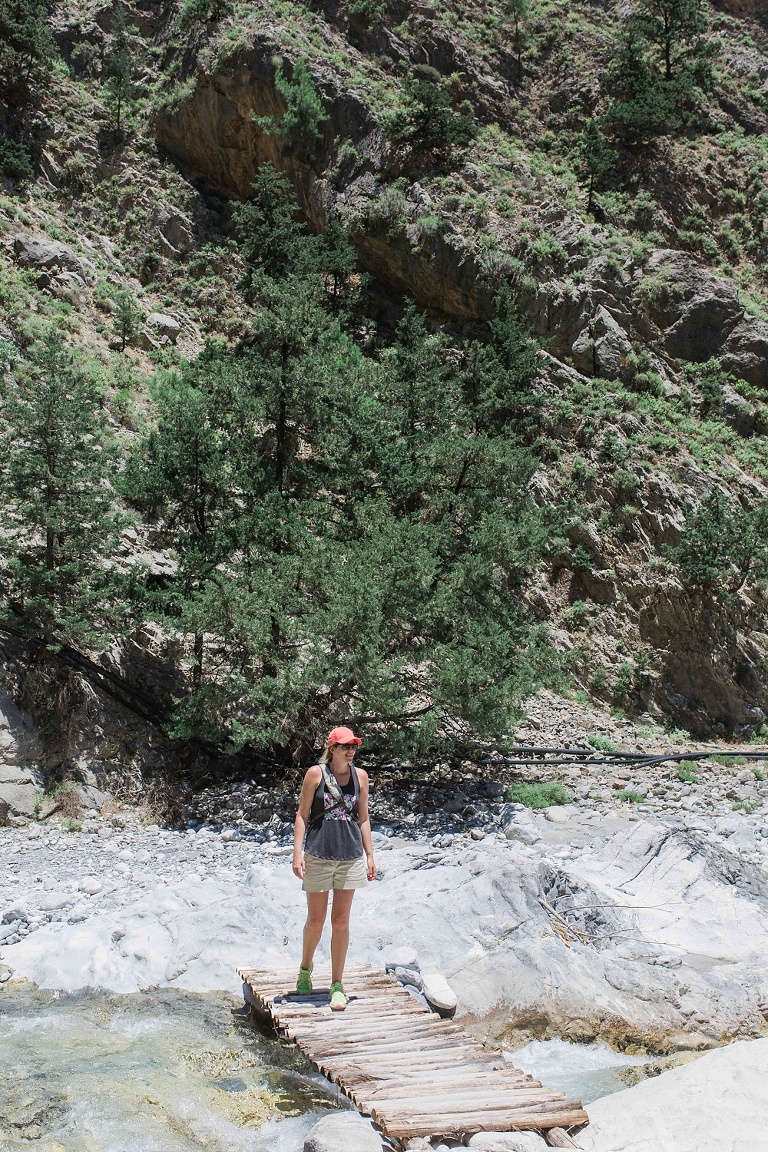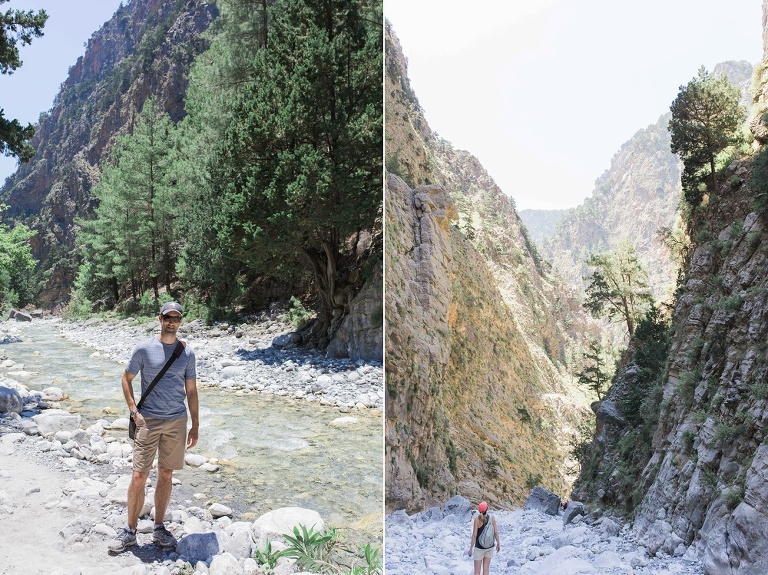 Our last morning in Crete we chose to lay low and relax at the house. We had to be at the airport in Chania for a 2:00 flight to Athens, so we relaxed on the patio, enjoyed breakfast (our usual spread of rice cakes with peanut butter for me and yogurt with granola for Brent), and got ourselves packed up for the last part of our trip. Our flight was with Ryanair and it was a short 35 minutes at cruising altitude. The airport in Chania is not very large and is easy to navigate.
In hindsight, I wish we had one more day in Crete. I didn't realize that tackling the Samaria Gorge would take an entire day – which seems silly of me since it was 18km. If we had more time, I would have liked to visit Palaiochora and Falassarna Beach. Perhaps we will find our way back to Crete another time and get to experience these.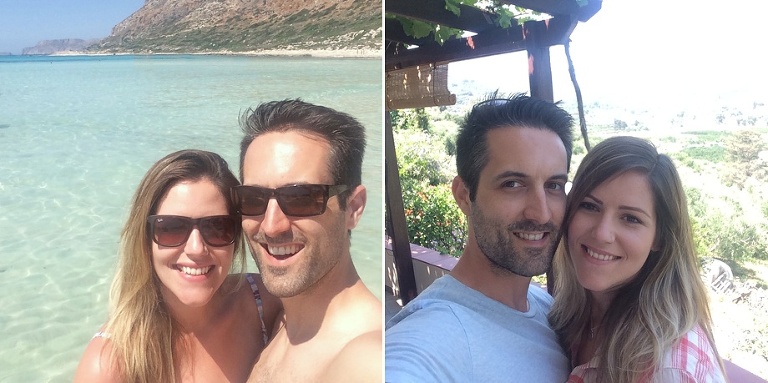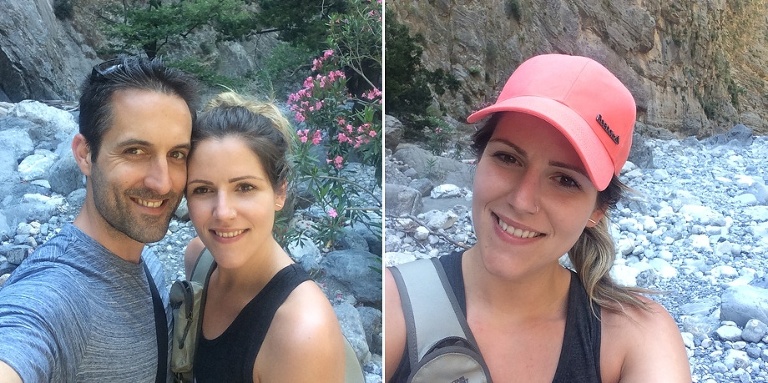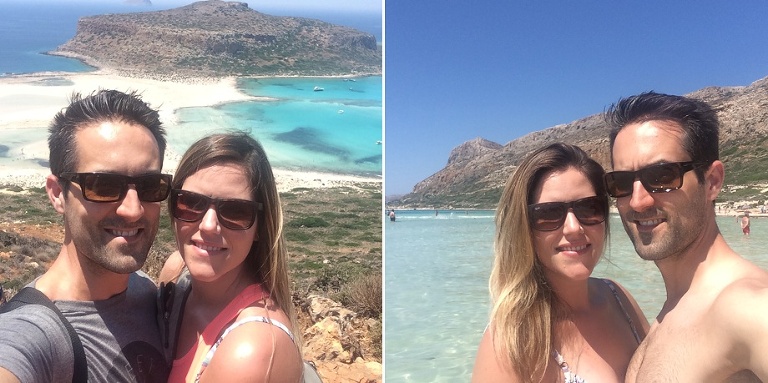 xo Brittany